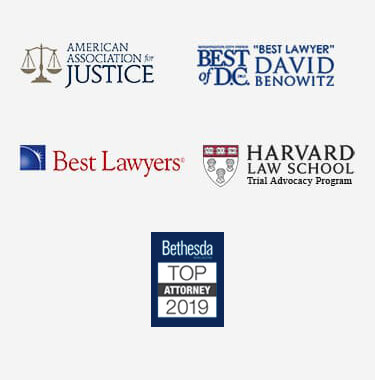 Workers' Compensation Benefits in Baltimore
Workplace accidents can have severe physical and financial effects on an employee. In addition to suffering physical pain, injured parties may also require expensive medical care that they cannot afford due to their inability to work. Fortunately, state law requires most employers to obtain workers' compensation insurance that provides benefits for their employees.
These benefits could provide payments for the cost of medical treatment as well as income assistance for time lost on the job. If you were involved in an accident while on the job, consider speaking to an experienced workers' compensation attorney. Hiring a lawyer could improve your chances of obtaining workers' compensation benefits in Baltimore. 
Medical Care in a Workers' Compensation Claim
Perhaps the most important benefit in typical workers' compensation policies is payment for an injured employee's medical care. These policies must always provide compensation for the costs of this treatment. This is true regardless of the extent of a worker's injuries.
Under state law, the employee can always choose the provider they wish to go to for treatment. This choice is especially important because the doctor chosen must provide their opinion on how an employee's injury might affect their ability to return to work.
The doctor's opinion is then used to determine the remainder of the benefits and services a claimant is likely to need due to the work injury. A seasoned workers' compensation lawyer could help injured parties understand the importance of choosing the right doctor to obtain the maximum benefits.
Temporary and Permanent Disability Benefits in Baltimore
The payments a worker receives for time missed at work are called Temporary Total Disability benefits (TTD). The rate for these temporary benefits is 66.66 percent of their average weekly wage for as long as they are in active treatment and unable to return to work or until a doctor declares that they have made their maximum medical improvement.
Permanent Partial Disability
If an employee suffers a permanent injury but can return to work, they may receive Permanent Partial Disability (PPD) payments. Conditions that may warrant these types of benefits may include functional losses of a limb, organ, or sense.
According to the Maryland Code, Labor and Employment §9-627, the length of PPD payments depends on the specific body area and its percentile loss of use. For example, the loss of a thumb warrants 100 weeks of workers' compensation payments.
Permanent Total Disability
Unfortunately, many workers suffering from severe injuries never make a full recovery and some are never able to return to any form of gainful employment. If an employee can never return to work in any capacity, they may receive permanent total disability benefits. These payments take the form of 66.66 percent weekly wages for the rest of the person's life. A local attorney could provide more information about the types of disability benefits a worker may be able to collect.
An Attorney Could Help Employees Obtain Workers' Compensation Benefits in Baltimore
A workplace injury can leave an employee in a difficult financial situation. If they are unable to keep working, they may have trouble paying bills or covering the costs of medical treatment.
If you were involved in an occupational accident, a skilled lawyer could help yo obtain workers' compensation benefits in Baltimore. Our team could represent you in your claim and fight to bring you financial stability.