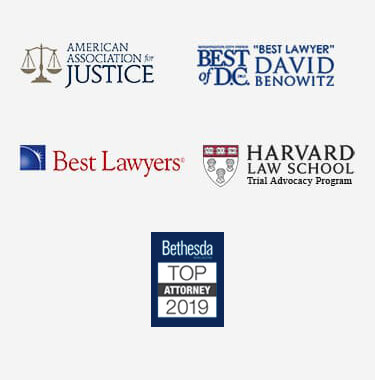 Workers' Compensation Denial in Baltimore
When you suffer an injury on the job, you trust your employer to do right by you and provide you with the compensation necessary to cover both medical treatment and missed time from work. However, the insurance company or your employer could deny your claim for various reasons, leaving you hanging with expensive medical bills and unanticipated lost wages.
If you have experienced a workers' compensation denial in Baltimore, a dedicated attorney could review the reason for your denial and build a strategy to appeal a denial. To get started, call our offices today to schedule a consultation.
When Would a Worker's Compensation Claim be Denied?
An insurance company or an employer may deny a claim due to a pre-existing injury. If the victim suffered an injury outside the scope of their employment caused by horseplay or intoxication, it would not be a surprise if the claim is denied. In addition, if the victim has a lack of medical evidence suggesting that their pre-existing injury did not cause to the work-injury, they could also be denied under that reasoning as well.
Steps to Take Following a Workers' Comp Denial in Baltimore
If a person's workers' comp case is denied in Baltimore, they should immediately get in touch with an attorney, if they have not done so already. The first thing an attorney would do for the victim to find out the reason for the denial. In many cases, the victim may have been denied by the employer and the insurance company, but they have not actually filed the necessary claim with the Workers' Compensation Commission yet. As a result, the attorney would take on the responsibility of initiating the claims process, obtain a hearing, and try to persuade the Workers' Compensation Commission to force the insurance company to pay.
How to Potentially Ensure that Future Treatment Is Not Denied
After workers' compensation is approved, a person should avoid missing an appointment with the doctor, avoid taking drugs other than those prescribed by their doctor, and avoid selling their medication. They should be sure to take the medication they have been prescribed and to follow through with any and all of their doctor's orders. Failing to keep up with medical treatment could cause the insurance company and the Commission to believe that the victim is no longer injured and therefore requires no more treatment in the future. As a result, victims should make it a priority to follow all of their doctor's instructions and take their medication in the manner in which it is prescribed.
Speak with a Legal Professional Immediately
If you have experienced a workers' compensation denial in Baltimore, you still have options to obtain the benefits you deserve. An attorney could take the time to speak with you about the reason for your denial, how to appeal a denial or begin the claims process if a claim has not been filed, and the importance of following up with a doctor's orders. A lawyer could also take charge of your case and focus on the legal aspects while you focus on healing from your injuries.