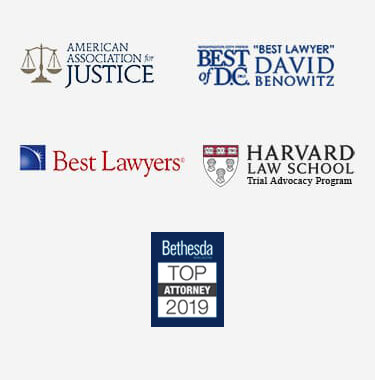 Employer Retaliation in Baltimore Workers' Compensation Cases
State law requires most employers to obtain workers' compensation insurance for their employees. Additionally, there are strict rules prohibiting companies from taking hostile action against a worker who utilizes those benefits. If you believe your superiors are attempting to punish you for seeking benefits, it may be wise to talk to a skilled attorney about employer retaliation in Baltimore workers' compensation cases.
What Constitutes Employer Retaliation?
Retaliation can take many forms and is more common than one might think. Any situation in which an employer takes adverse action against an employee because they are exercising their rights as a worker is considered retaliation. This may be an illegal act, and any company engaging in some forms of retaliation may face criminal prosecution.
Actions that may prompt a harsh reaction from an employer may include filing a claim for benefits, taking time off work for recovery or reporting the company to the labor board for creating an unsafe work environment. Retaliation is not limited to firing a worker for exercising their rights. Other examples could include:
Demotions
Reductions in pay
Deductions of premiums from a worker's wages
Reductions of benefits
Location transfers
Changes to the employee's work schedule
Any employee who feels they are being taken advantage of by their employer should contact a local workers' comp attorney right away.
Penalties for Employers Engaging in Retaliation in Baltimore
All forms of employer retaliation are illegal in this state. Even seemingly small acts may carry criminal penalties.
For example, deducting insurance premiums from workers' wages is a form of indirect retaliation that many employees may not realize is illegal. Under the Maryland Code, Labor and Employment §9-1101, this misdemeanor offense carries a maximum fine of $200.
It is also a misdemeanor criminal offense for any employer to discharge an employee for filing a workers' compensation claim. This law is stated in the MD Code, Labor & Emp. §9-1105. A conviction for this offense could result in a fine of up to $500, up to one year in jail, or both.
Additionally, employers are prohibited from interfering with the receipt of workers' compensation benefits or otherwise preventing an employee from taking advantage of their rights and protections under the law. According to the MD Code, Labor & Emp. §9-1108, this is a misdemeanor offense carrying penalties of up to $5,000 or one year in jail. A workers' comp lawyer could inform employees of the laws governing employer retaliation.
An Attorney Could Fight Employer Retaliation in Baltimore Worker's Compensation Cases
Almost every worker in this state enjoys protections under workers' compensation laws. Unfortunately, companies often discourage or retaliate against employees who attempt to use these benefits. This type of behavior is illegal, and any employer engaging in these types of hostile actions can face criminal consequences.
If you suspect that you have been the target of employer retaliation in a Baltimore workers' compensation claim, you should talk to a lawyer about your legal rights. A legal professional at our firm could inform you of the legal actions you could take. Contact an attorney today to learn more about how you could protect your right to claim benefits at work.