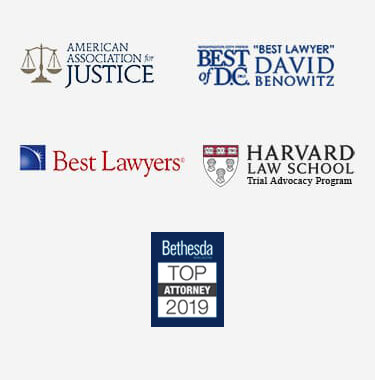 Appealing a Workers' Compensation Decision in Baltimore
Receiving a denial to your workers' compensation claim can be devastating, especially if you are unable to return to work due to an occupational injury or disease. Fortunately, there may be steps you can take to fight the insurance company's decision and force them to accept and pay the claim.
There are two levels of denials a claim may face.
The employer and its insurance company may refuse to accept and pay the claim. The remedy for this is to file Issues and request a hearing before the WCC.
After a hearing before the Workers' Compensation Commission (WCC), the Commission might agree with the Insurer that the benefits are not owed. The remedy for this is to file an appeal in the Circuit Court of whatever county has jurisdiction.
Knowing what to do when an insurer has denied  a workers' compensation decision in Baltimore can be difficult. Fortunately, with the help of a skilled worker's comp attorney, you could fight for the benefits you need to recover from your injuries. 
Why Might a Workers' Compensation Claim Face Denial?
Understanding the key elements of a worker's comp claim is crucial to identifying the reasons why an insurance company may issue a denial. An employee seeking benefits must be able to prove they suffered an "accidental personal injury." Maryland Code, Labor and Employment §9-101, defines this as an injury that arises out of and in the course of employment, or a disease that naturally results from that injury.
Additionally, to receive Temporary Total Disability wage replacement benefits, state law mandates an employee must prove their condition is severe enough to keep them out of work for at least three days. The doctor or medical specialist treating an injured worker could provide their opinion on the cause and severity of the injury.
Unfortunately, the employer's insurance company may refuse to accept their judgment, resulting in a denial. Because employers are likely to contest one or both aspects of a workers' comp case, employees should work with an attorney to prepare for a hearing if an insurer has denied a claim.
Requesting an Appeal in Baltimore
The Maryland Workers' Compensation Commission (WCC) has the authority to adjudicate disputes between employees and insurance companies. Any injured employee may visit the Commission's website to complete Form C-1 and initiate a worker's compensation claim. Following the submission of this form, a hearing will be scheduled and the WCC will give a binding ruling.
Once one side appeals, the case will go to the Circuit Courts, which have jurisdiction to review the decisions of the Workers' Compensation Commission. After receiving denial from the insurer, appealing a workers' compensation decision in this state can be a multiple-step process, which is why it is crucial to seek assistance from a local attorney.
An Attorney Could Help Employees After an Insurer Denied a Workers' Compensation Decision in Baltimore
If you received a denial of your claim, you should speak with a lawyer who could identify the possible reasons for that decision. Understanding what to do after an insurer denied your workers' compensation decision can be complex, but an experienced attorney could represent you in a hearing and fight for your rights as an employee.
Retaining legal counsel could positively impact the outcome of your appeal. Reach out to our firm today to schedule an initial consultation with a dedicated attorney.