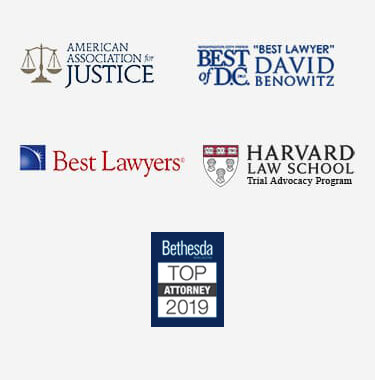 Determining the Validity of a Workers' Compensation Claim in Baltimore
Occupational accidents can have serious physical and financial consequences for those involved. Injured employees may be unable to continue working or support their families. Workers' compensation benefits are crucial to employees seeking financial stability and medical care after an accident. Unfortunately, employers often challenge claims in an effort to reduce costs and prevent future filings. If you need help determining the validity of a workers' compensation claim in Baltimore, reach out to our attorneys today.
Factors That May Impact the Legitimacy of a Workers' Comp Claim
Insurance companies take into account many factors when determining if a case is legitimate.
Location of the Accident
Employees usually cannot receive compensation if they were injured outside of the workplace but there are many exceptions. For example, if an employee breaks their arm while at home, they may not receive workers' comp benefits unless they were on a "special mission" related to work or if they actually work from home.
Delayed Notice
It is important for injured workers to notify their employers of the accident and file their claims as soon as possible. Employees who do not submit their claims to the Workers Compensation Commission (not just the insurance company) before the deadline may be barred from filing a claim.
Failure to Seek Medical Treatment
If an injured worker does not seek medical care for their injuries or follow a doctor's orders, the insurance company may argue the person is not hurt. Medical records can be used as evidence to support an employee's claim.
Lack of Witnesses
If an accident occurs and there are no witnesses besides the injured employee, the insurance company may attempt to assert the employee is dishonest. If possible, it is best to reach out to anyone who may have seen the accident take place.
Intoxication by Drugs or Alcohol
If an employee was under the influence of drugs or alcohol at the time of the accident, their claim may be fully or partially denied.. Anyone who is concerned about a potential denial should consult a local attorney who could determine if their workers' compensation claim is valid.
Appealing a Denial in Baltimore
Even if an injured employee follows all the filing rules and regulations, their claim can still be denied. Such denials can be frustrating but workers may have the opportunity to appeal the insurer's decision to the WCC. If the claim is denied by the WCC after a hearing, the worker has the opportunity to appeal to the Circuit Court.
Learn More About Determining the Validity of a Workers' Compensation Claim in Baltimore
If you were injured at work, you may be facing physical pain, expensive medical bills, and a significant decrease in income. With the help of an attorney, you may be able to obtain the compensation you need to maintain your standard of living and cover your medical expenses. Call us today to speak with a lawyer about determining the validity of a workers' compensation claim in Baltimore.