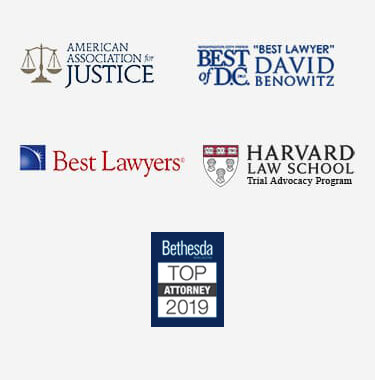 Upper Marlboro Wrongful Death Lawyer
The pain of losing a loved one is awful. That pain can be even worse if you find out that your loved one's loss was preventable and avoidable. If you suspect that somebody else's actions caused your family member to die, you might be entitled to recover compensation from that other person.
If another person's negligence, recklessness, or intentional misconduct led to your loved one's death, an Upper Marlboro wrongful death lawyer could help you pursue financial damages in a personal injury claim to compensate your family for the tragic loss of your loved one. Whenever you are ready, reach out to a local personal injury attorney to discuss your legal options.
What Are Wrongful Death Suits?
If somebody believes that their loved one died because of another person's actions, a local Marlboro lawyer could help them pursue a wrongful death suit. Generally, Maryland courts allow an injured person to seek damages against the wrongdoer who caused their injuries in a personal injury suit. In the event of a death, wrongful death suits similarly allow surviving family members of people who die from their injuries to seek compensation against the wrongdoer who caused their loved one to die.
Unlike survival actions, wrongful death actions compensate the family and not the deceased individual's estate. Wrongful death suits allow a family member to seek compensation for their emotional suffering resulting from the death, as well as for the loss of their loved one's financial support
Wrongful death actions are civil suits. To prove this type of case, the surviving family members need to prove that the defendant's actions more likely than not caused their loved one's death.
Unlike in criminal prosecutions, where a conviction could lead to a prison sentence for the defendant, a wrongful death suit results in the defendant having to pay damages to the family members of the person who died.
Who Can Bring a Wrongful Death Suit in Upper Marlboro
Unfortunately, not every person affected by a loved one's death can bring a wrongful death suit to seek justice for their loss. In Maryland, spouses, parents, and children can file claims. If the person who died had no surviving spouse, parents, or children, then other relatives by blood or marriage who depended on the deceased for support may be able to pursue claims.
A skilled wrongful death attorney has extensive experience helping surviving family members seek justice for their losses.
When Family Members Need to File a Claim
Generally, surviving family members need to bring a wrongful death suit within three years of their loved one's date of death.
Statutory Limits on Recovery
Maryland caps the amount of damages that courts can award surviving family members. Seasoned local wrongful death attorneys can explain how those statutory limitations apply.
Compassionate Upper Marlboro attorneys understand the impact of a loved one's loss. They know that family members may have depended upon their lost loved one's salary to pay the bills. They also understand and know how to value other non-economic contributions that a loved one may have made to the home, such as child-rearing, housework, or other home management.
Let a Dedicated Upper Marlboro Wrongful Death Attorney Help You
If somebody else's mistake caused your loved one to die, an Upper Marlboro wrongful death lawyer could help your family. A successful resolution to your settlement could give your family the financial security that you need to resume your lives, as well as some peace of mind knowing that some justice has been achieved.