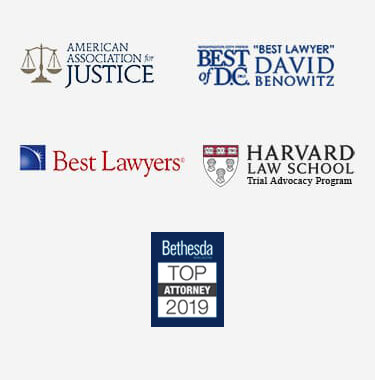 Rockville Dog Bite Lawyer
Although most dogs are friendly and lovable companions for their owners, even the sweetest pet can become surprisingly aggressive if it feels like another person or animal poses a threat to them. When dogs do decide to attack, the injuries they may cause through that attack can leave substantial physical and psychological scars, and they may even result in infections that could be life-threatening if left unchecked.
Understanding your legal options after sustaining serious injury from a dog attack could be much easier with guidance from a qualified Rockville dog bite lawyer. There are a few ways to approach cases of this nature depending on the circumstances, and having a knowledgeable personal injury attorney's help could be essential to effectively pursuing the right course of action for your situation.
When Are Dog Owners Liable for Bites?
Under Maryland Code, Courts & Judicial Proceedings §3-1901, a dog's owner may be held strictly liable for any injuries that dog causes to another person while "running at large." In other words, if a dog injures someone through aggressive behavior while they are off the owner's property and not both leashed and under the control of its owner or a responsible handler, the injured party does not need to prove "negligence" by the owner or handler in order to hold them financially accountable for their pet's misconduct.
In other situations, a dog bite victim may need to prove that the owner of the dog in question was negligent in their handling of the dog, which generally means proving that the owner knew or should have known about their pet's aggressive tendencies but nevertheless failed to take reasonable measures to secure the dog and prevent it from harming others. This is sometimes called the "one bite rule"—if a dog bites someone once, that should be enough evidence for the owner to know their dog is potentially aggressive.
Importantly, though, dog owners are not liable for their dog biting someone who was trespassing on the owner's land, attempting to commit a crime against the owner or against any other person, or provoking or tormenting the dog prior to its attack. A Rockville dog bite attorney could review a particular set of circumstances during a private consultation and clarify whether legal action may be possible in light of these rules.
Filing Deadlines for Dog Bite Claims
Through a successful settlement demand or lawsuit, a dog bite victim may be able to recover for various objective and subjective forms of harm stemming from their injuries, including medical expenses, loss of work income, physical pain, and various consequences of long-term disability or disfigurement. However, even plaintiffs with airtight cases may be unable to recover any compensation at all if they wait too long to file suit.
According to MD Code, C&JP §5-101, a three-year filing deadline applies to virtually all personal injury claims, starting from the date of the initial injury. If an injured person does not start the litigation process or have their dog bite lawyer in Rockville do so on their behalf within this deadline, this statute would allow any court hearing the case to throw it out for being time-barred upon request by the defendant.
A Rockville Dog Bite Attorney Could Help
Needless to say, recovering civil compensation after a dog bite can be a lot more complex than you might expect. Various unique rules apply to cases like this that would not affect other civil plaintiffs, and you only have a limited amount of time to understand those rules and navigate them successfully in your pursuit of fair financial restitution.
Representation from a Rockville dog bite lawyer could even the odds of a positive case result back in your favor. Learn more by calling today.