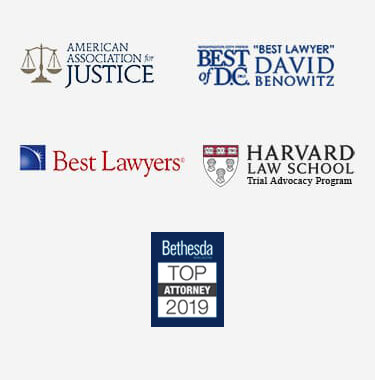 Rockville Nursing Home Abuse Attorney
Family members of residents often discover abuse and neglect of their loved ones once it's too late, or by actively looking for warning signs of abuse and neglect. And, regrettably, nursing home abuse occurs far too often. Nursing home abuse can take on several different forms. Whether you or a family member are a nursing home resident, you need to be able to recognize the signs of abuse so that you can contact a Rockville nursing home abuse lawyer if necessary.
Nursing homes represent themselves as enjoyable communities for elderly people, often with medical staff for short- and long-term care for residents. If a loved one lives in a nursing home in the Rockville area, then you would hope that residents find the facility to be a happy community with well-trained and professional medical staff. Unfortunately, many nursing home residents are particularly vulnerable to abuse and neglect because of medical conditions.  Call a personal injury lawyer from our firm today to learn about your options.
Physical Abuse
The easiest form of abuse to spot is typically physical abuse. Physical abuse can involve anything from an angry punch by a staff member to having a nurse drop you roughly on your bed. If you feel that you have received any sort of purposeful, physical pain from someone working in your nursing home you have a right to report it to a lawyer and see what kind of compensation you can receive.
Similarly, if a loved one is in a nursing home, either for long-term care or for a short stay, and you recognize signs of physical abuse, you should contact the authorities and consult with a nursing home abuse attorney. If you believe your loved one is in danger, you should contact the police immediately. Some warning signs of physical abuse:
Rope marks or abrasions around the wrists (signs of restraint)
Unexplained bruises, scars, or welts on the body
Broken bones, dislocations, and sprains
Torn clothing, broken eyeglasses
Refusal to let you see your loved one
Tension or arguments between caregivers and your loved one
Emotional Abuse
Emotional abuse is often much harder to identify than physical abuse, especially for an elderly person. This may occur when a worker constantly puts down, berates, or insults a resident of their nursing home. Nobody should have to experience degrading or offensive comments. Since nursing home residents needing short- or long-term care are extremely dependent upon receiving the facility's care, the best method for dealing with such a situation is to seek outside help. Warning signs of emotional abuse can include a marked change in attitude or mood of a loved one.
Financial Abuse
Although not the first category that comes to mind when most people think about nursing home abuse, caregivers often have the opportunity to abuse their positions of power to extort money or other items of value from their elderly patients. Red flags that can indicate possible financial abuse include an elderly resident giving control of his or her finances to a staff member, or willing large amounts of money or other cherished possessions to a staff member. If you believe the facility or a staff member is defrauding or stealing from a loved one, you should contact the authorities. Warning signs of financial abuse include:
Valuables going missing (particularly jewelry)
Sudden and unexplained withdrawals from the resident's bank account
Changes in power-of-attorney, wills, deeds, and titles
Unpaid bills where the resident has sufficient money to pay for them
Suspicious account activity (e.g., a bedridden resident's credit card being charged in a casino)
Nursing Home Neglect in Rockville
Neglect is a very real and, unfortunately, frequent form of mistreatment. Neglect is especially important to watch for in nursing homes because it can be very subtle, yet still result in serious injury or death. For instance, if an elderly person were to fall without anyone present to check on him or her, that person could be forced to lay on the floor in pain for quite a long time before receiving the help that he or she had counted on. In addition, if a bedridden resident is not provided with medical staff to regularly shift the resident's position in bed every few hours, then the resident can develop extremely painful, damaging, and even life-threatening bedsores.
Medication is also an important factor in the lives of many elderly people. If their medication regimen is neglected or confused by the nursing home staff, it can result in complicated medical problems that require expensive treatment and even death.
Regrettably, nursing home neglect can often be the result of understaffed facilities or poorly trained personnel. This does not make neglect any less dangerous or wrong. Some common warning signs of nursing home neglect include:
Bed Sores (or pressure ulcers), particularly untreated bed sores
Signs of malnutrition, including weight loss
Dehydration
Lack of basic hygiene (particularly in bedridden residents)
Unsanitary living conditions, including dirty sheets and clothes
What to Do if You Encounter Abuse
We must stress that if you or a loved one is being physically, financially, or emotionally harmed you should contact law enforcement. After contacting the authorities, you should consult with a Rockville nursing home abuse attorney regarding a civil claim.
Elderly Americans who enter nursing homes do not abdicate their basic rights to health and dignity. Indeed, the Maryland state government has provided a "Bill of Rights." (opens in pdf)
How a Rockville Nursing Home Abuse Lawyer Can Help
If you suspect that you or a loved one has been the victim of nursing home abuse, contact a lawyer who will give you legal advice and help you prepare your case. Always write down every incident listed with a date so that it will be recorded accurately and can be used later on in your case. You should gather these notes with any other evidence available to you before meeting with a lawyer, so the attorney can be in the best position possible to investigate the matter and build a case.
Elder abuse is a very serious matter. Victims of abuse will often sustain some sort of serious injury or medical difficulty as a result. Even if you haven't yet received an injury, there is also the emotional harm that goes along with all forms of abuse. Being forced to live in an unhealthy environment can be trying for even the strongest individuals.
If you feel that you or a loved one has experienced any form of nursing home abuse, you should consult with a Rockville nursing home abuse lawyer. The attorneys at our Maryland law firm are compassionate legal advocates who will go over every aspect of your claim to determine if you are entitled to compensation.