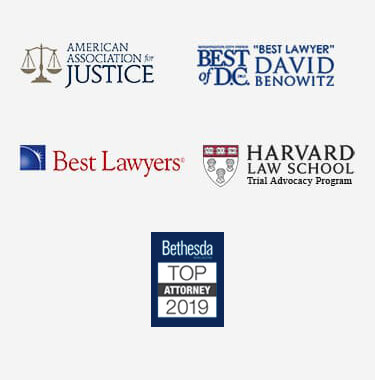 Rockville Wrongful Death Lawyer
Losing a family member or a loved one is a heartbreaking experience. If you have lost someone due to negligence or the criminal actions of another person, a Rockville personal injury lawyer may be able to help you in your time of need. A wrongful death attorney in Maryland can help you bring those at fault to justice and can help you get the financial compensation that your family members deserve. Our experienced lawyers are caring and compassionate and will fight to bring you justice, and hopefully closure.
What is a Wrongful Death
A wrongful death can occur when someone is killed either through a negligent act or failure to act. Maryland defines negligence as doing something that a person using reasonable care would not do, or not doing something that a person using reasonable care would do. Reasonable care is defined as the amount of caution, attention, or skill a reasonable person would use under similar circumstances.
A wrongful death brought about by negligence can encompass many things, such as:
Traffic accidents
Industrial accidents
Product liability accidents
If a loved one has died as the result of a negligent act, you should consider bringing a wrongful death suit. A Rockville wrongful death lawyer will be able to help you determine who was negligent and how they acted negligently. The attorneys at our firm are dedicated and assiduous in their research and casework. They make it a point to be available to clients and answer any questions they may have during the process. Filing a wrongful death suit can be a lengthy and complicated process, but having an experienced wrongful death lawyer guide you will make it more bearable.
Financial Compensation in Rockville
Losing a loved one can create tremendous financial hardship on a family. Hiring a Rockville wrongful death lawyer to bring a wrongful death lawsuit can lead to financial compensation that can be used to help you deal with the difficulties.
Some examples of the types of things you may need compensation to cover include:
Funeral costs;
Medical bills (especially if the victim was hospitalized for a period of time) before dying;
Loss of earnings and benefits;
Loss of companionship.
Advantages of Hiring a Rockville Wrongful Death Lawyer
Hiring a Rockville wrongful death attorney can make your life easier. While you are dealing with the loss and pain associated with the death of a loved one, it can be hard to concentrate on other things. Having a lawyer by your side, helping you through the process and dealing with the details will lift some of the burden off your shoulders. Wrongful death cases have different statutes of limitations associated with them depending on the circumstances. An attorney can step in and manage your case and make sure that everything is done timely and professionally.
A Rockville wrongful death lawyer at our firm will work tirelessly to ensure that you present the best possible case and get your desired result. Our attorneys will fight to get you the justice you seek and the financial compensation you deserve.
Don't wait – call our office today and speak with one of our representatives to hear how you can get your initial consultation for free.