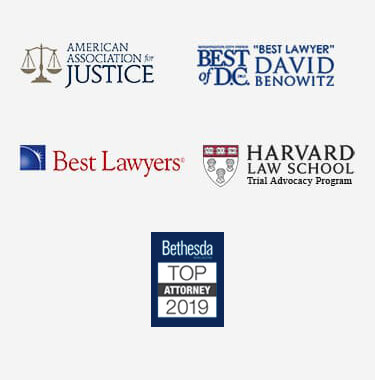 Rockville Car Accident Attorney
Automobile accidents happen every day. The amount of compensation you may be awarded if you are injured in a motor vehicle collision depends on the insurance coverage of the negligent driver (or the company that employs them).  Your own insurance policy may provide supplemental coverage. A skilled Rockville car accident lawyer will be able to explain all your options to you should you wish to make a claim for personal injuries following an auto collision in Rockville.
Negligence: Determining Who Is Responsible
If your car accident is caused by someone else's clear negligence, typically that driver did not exercise "reasonable care" when driving. However, if the wreck was not caused by the other driver, but rather a defective part or faulty maintenance, it might be a defective product case. It is also possible that if you were hospitalized, and were misdiagnosed by a physician at the hospital, thus leading to further injury, medical malpractice may be involved. Even if another driver was the apparent cause of the wreck, other negligence that contributed to your injuries could also be involved in your case.
All drivers in Maryland must carry liability insurance coverage – without exception. Despite that law, some drivers do not carry insurance for their vehicles. Whether or not the driver who caused your auto accident has the proper insurance coverage can impact how you receive compensation.  Contact an experienced car accident attorney in Rockville as soon after an accident as possible to help preserve your rights.
Insurance companies often try to deny or delay paying out fair compensation. Many of them might also try to exaggerate your role in the accident and avoid paying any compensation at all based on the doctrine of contributory negligence. Maryland law does observe the contributory negligence theory, which states that if you were even one percent responsible for the accident that caused your injuries, you are not entitled to collect any damages in your case. In order to receive fair compensation for any car accident-related damages you or your loved ones have sustained, you would be wise to retain a Rockville car accident lawyer with years of experience.  Insurance companies routinely try to minimize your damages to further avoid paying fair compensation.
Rockville Car Accident Damages
In a vehicle accident case, the following damages are recoverable to the victim by the negligent defendant:
Related property damage, including car repair, replacement, rental, and any property in your car, SUV, or pickup truck that may have been destroyed
All related medical expenses, including treatment, rehabilitation, and physical therapy
Physical pain and suffering
Lost income or earning capacity, including past and future wages and any associated employment benefits (including medical and retirement)
Mental anguish or psychological afflictions as a result of the accident, such as PTSD
Collecting Damages after a Rockville Car Accident
Car insurance companies (and trucking insurers in cases where you have been hit by an 18-wheeler) not only protect their policy holders, they also know that most injured accident victims need immediate financial help as the bills and lost income continue to mount. They also have substantial assets, which allow them to aggressively defend claims against them and "wait the victims out." These tactics can cause further hardship on victims and their families. The fact that insurance companies are involved is reason enough to retain a skilled car accident attorney in Rockville to represent your interests. Their claims adjusters (and lawyers) take advantage of victims who handle serious injury claims themselves and uniformly offer settlements that don't fairly compensate victims.
If you have been injured in a Rockville car accident, the car accident attorneys at Price Benowitz LLP can provide you with high quality legal advice and guide you through the process of negotiating and ultimately filing your personal injury claim. Contact our law office today for a no-cost consultation.