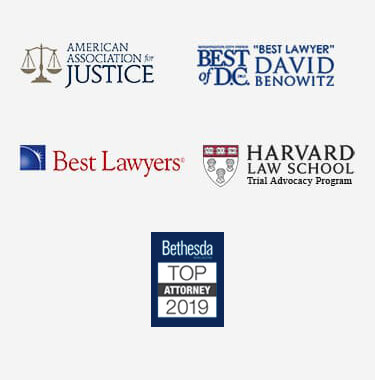 Montgomery County Hit and Run Accidents
A hit and run accident is a term that is used to describe an accident where the identity of the striking vehicle is unknown. In Montgomery County, this is a situation that requires a Montgomery County car accident lawyer who can help you better understand the situation.
Oftentimes in hit and runs, an accident occurs and the driver of the vehicle that hit the other vehicle flees the accident scene on foot and is never properly identified. Usually, later that vehicle will be confirmed as reported stolen at the time that the accident occurred.
How Hit and Run Accidents Differ From Other Cases
When a hit and run accident in Montgomery County occurs, it presents a more complicated claims process. When the other vehicle is not identified at all, then it does not allow any opportunity to pursue an insurance company for the at-fault vehicle. If you have a situation where the identity of the vehicle is known, but the identity of the driver is unknown, a Montgomery County car accident attorney can help you present a claim to the insurance company who related to the vehicle. Sometimes that insurance company will deny coverage for the accident for any number of reasons, such as the unauthorized use of the vehicle or the driver may be an excluded driver under the insurance policy.
If there is a denial of coverage or if the identity of the other vehicle is not obtained then, depending upon the type of insurance the injured person has, the injured person may be able to make a claim with their own insurance company for what is called uninsured or underinsured motorist coverage. The claim is handled typically the same way as it would be if it were presented to a liability insurance carrier, but again, depending upon the way the insurance policy is written, there may be additional requirements or additional insurance policy constraints or other factors that come into play based upon that particular insurance policy.
Recoverable Damages in a Hit and Run in Montgomery County
When talking about a hit and run accident, it's a scenario where the identity of the at-fault party cannot be identified. In that circumstance, oftentimes the injured person is allowed to make a claim for compensation for their bodily injuries under their own insurance policy for what is known as uninsured underinsured motorist claim. The manner in which that claim is presented is essentially the same as a third party liability claim; the documents and information that is presented to advance the claim is the same as it is in a liability claim and the damages available are the same, for both economic and non-economic damages that are available in hit and run accidents, economic damages consist of object of calculable damages such as medical bills, loss of time from work, and other things of that nature. Available are non-economic damages which are often subjects of complaints such as pain and suffering, inconvenience, or other things of that nature.
If You're Injured in a Hit and Run Case
When a person is injured in a hit and run accident, it is imperative that they contact a Montgomery County car accident lawyer as soon as possible. Hit and run accidents present a scenario whereby the injured person needs to present an uninsured or underinsured motorist claim against their own insurance company and sometimes people don't even understand this avenue of recovery is available. Also, people don't understand what needs to be done in order to pursue this claim and ensure they're properly compensated for their injuries.
Role of a Lawyer in Montgomery County Claims Process
In hit and run accident cases in Montgomery County, or any case where the at-fault party cannot be identified, it is very important for this person to get an attorney who can investigate any available avenues of recovery by getting insurance policies to cover the claim whether it is the person's own insurance company or whether it is a claim made through a resident who is a relative of the injured person. It is vitally important for the injured person to consult with an attorney because there may be additional avenues of recovery that may not be obvious to that injured person.
Generally speaking, bodily injury claims that arise out of motor vehicle accidents do not allow punitive damages. The available damages in the hit and run accident are usually the same as they are in any other type of claim.