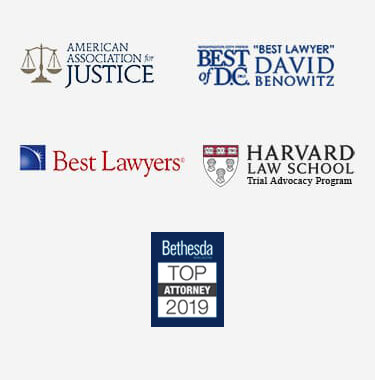 Montgomery County Rollover Accident Lawyer
A rollover accident is an accident where a vehicle rolls over, meaning the wheels lose contact with the ground. Rollover accidents can be caused by any number of reasons such as the speed of the vehicle involved or the topography of the land. These accidents are particularly dangerous because it is incredibly difficult to control a vehicle once it has rolled over onto its side or roof.
It is very difficult to prevent oneself from being the victim of a rollover accident because an accident by its very nature is usually uncontrollable. The issue is not whether a person can avoid being involved in a rollover accident. Instead, the issue is whether a person can help minimize any injury. To minimize injury following a rollover accident, a person should visit a medical healthcare professional right away. Following a car accident, it is very possible that someone could be suffering from extensive visible injuries in addition to non-visible soft tissue injuries. Should someone decide to bring case against the other party involved in the accident, having documentation of one's non-visible injuries will be incredibly helpful.
After consulting with a doctor for injuries, a person should next speak with an experienced Montgomery County car accident lawyer for assistance seeking damages against the negligent party. A lawyer will work passionately for their client and seek to earn them fair compensation for their injuries.
How a Rollover Accident is Different From Other Accidents
Rollover accidents are different from other types of vehicles in that most of the damage is not the result of another party directly hitting your vehicle. When a vehicle rolls over, there can be extensive damage to the vehicle itself and to the occupants inside. As a result, there may be a lot of damages that may accrue from a Montgomery County rollover accident. This is not a typical result of a collision. Thus, rollover accidents may present a unique fact pattern regarding how the accident occurred or may also present unique damages suffered by the victim of a rollover accident.
Documenting the Accident
As in all accidents, it is important for anyone involved in an accident to document the contact information for the other vehicle and obtain insurance information. If a person is able, any photographs of the vehicle and the area in which the accident occurred are very helpful to understand how that accident occurred and why the vehicle rolled over.
It is also beneficial for someone to contact the police after they've been involved in a rollover accident. When the local police is contacted, there will be official documentation of the accident. Additionally, should someone decide to file suit, a Montgomery County rollover accident attorney will have the opportunity to call the arriving police officer as a witness.
How a Montgomery County Rollover Accident Lawyer Can Help
A Montgomery County attorney with experience in rollover accidents is best able to advise the client as to the likelihood of recovery, any issues or defenses that could come up during the course of the litigation and work with the person during the course of their claim to maximize their recovery. They will work with dedication to make sure that you receive fair compensation for any pain and suffering caused to you by another negligent party.