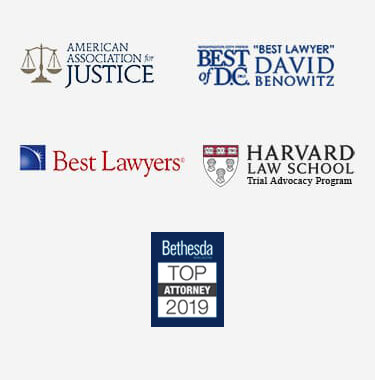 Montgomery County Bus Accident Attorney
When you suffer injuries or the loss of a loved one in a bus crash, it is important to talk with an experienced Montgomery County bus accident lawyer to learn about your compensation rights and options as well as to identify the obstacles that could stand in your way.  Once a defendant is identified, fair compensation for medical bills, pain-and-suffering, present and future lost wages, wrongful death and survivor benefits may be awarded to you and your family following a lawsuit. En Español.
Why Work with a Bus Accident Attorney?
Passengers seldom think that buses might put them at risk until they're involved in an accident.  As bus accident lawyers in Montgomery County are aware, bus accidents happen every day, and affect passengers on every type of bus. The Montgomery County personal injury lawyers at our firm are here to help when Maryland residents or visitors fall victim to preventable accidents. We are experienced at handling accident cases involving school buses, MTA or city buses, interstate buses, and chartered coaches.
We focus on helping our injured clients get the highest possible compensation. If you've been injured in a bus accident, call our firm today for a free consultation to discuss your case.  Our Montgomery County bus accident attorneys can listen to your story, go over the facts of your case and help you determine the best strategy for gaining the compensation you and your family deserve.
Consequences of Bus Accidents in MoCo
When you get behind the wheel of your car, you make all the decisions that a responsible driver must make to avoid an accident.  But when riding a bus, you have no say in how this large vehicle operates; you're just along for the ride.  The same thing happens when you're in your car and sharing a street or highway with an MTA bus, school bus, charter coach, or one owned by an interstate carrier.  Hopefully, the vehicle's operator is doing his or her job with your safety in mind, and the vehicle is also well maintained.  And when one careens out of control in your direction; hopefully you'll react in time to get out of the way.
Regardless of whether you're a passenger on a bus, or if the bus hits your vehicle, it's quite likely that someone's negligence is the cause of the wreck that injured you.  Was the driver impaired in some way?  Driving while impaired by alcohol or drugs is a problem for all drivers.  But when a bus operator is impaired by drugs or alcohol and loses control, his or her vehicle can cause tremendous damage, serious injuries and deaths.
One question is if the bus company owner is diligent in properly maintaining its vehicles.  When servicing them did the company use the proper parts that were without defect? Investigation by an experienced MoCo bus accident attorney can determine if poor maintenance practices, or defective parts caused the crash that injured you or a member of your family.
Not long ago, the U.S. Department of Transportation (DOT) began cracking down on economy bus companies, primarily those that offered charter services.  The DOT found several companies – most of them serving the Eastern U.S, especially along the I-95 corridor – were improperly screening drivers for drug and alcohol consumption; not adequately inspecting their vehicles – or not inspecting them at all, forcing drivers to exceed the maximum number of hours they could be behind the wheel without an extended break.  It came as little surprise that several of these cited companies were also responsible for several deadly accidents.
A Montgomery County Bus Accident Lawyer Can Help
It's important to work with a lawyer who understands how to investigate a bus accident.  The Montgomery County bus accident lawyers at our firm and their investigators will dig deep to determine exactly why the crash took place.  All bus owners – be they privately, or government-owned – are required by law to carry significant insurance policies.  So if it is determined that their vehicle is responsible for the wreck, it is relatively certain there will be money to pay fair damages. Call our firm today and conduct your free initial consultation.