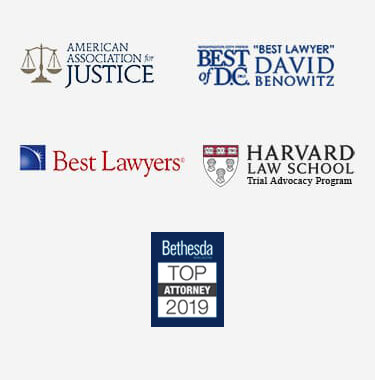 Montgomery County Bike Accident Lawyer
If you have been hurt in a bike accident, your Montgomery County bike accident lawyer can analyze the circumstances of your accident and determine whether you may be eligible to receive compensation for your injuries. If you need help paying your medical expenses or recovering other damages after a bike collision, a Montgomery County bike accident lawyer can be there for you throughout the legal process. Call and schedule a consultation today with a MoCo injury lawyer.
Bike accidents can be very severe, even deadly, especially if the accident involved a motor vehicle. In fact, bicyclists are much more likely to die as the result of an accident than occupants of a motor vehicle are. According to the Centers for Disease Control and Prevention,  bike accidents accounted for roughly 515,000 emergency room department visits and 800 deaths in the year 2010.
If you or someone you love have been injured in a bike accident in Montgomery County, MD, be sure to contact our law offices today to schedule your free consultation. En Español.
Why Work With a Montgomery County Bike Accident Attorney?
In order to protect your rights, it is important you consult an experienced Montgomery County bike accident attorney right away. In Maryland, the time limit you have to file a claim related to your injuries is three years, so the sooner you begin working with your bike accident lawyer, the better.
Bicycle accidents are unique and require a nuanced understanding. Our firm's MoCo bike crash lawyers understand how poor roadway conditions and reckless or negligent motor vehicle drivers or pedestrians can create dangerous circumstances that lead to bike accidents.
Contributory Negligence in Maryland
Maryland is one of only a handful of states that still adheres to the rule of contributory negligence. Under this theory, a victim who is found to have contributed in some way to his or her own injuries can be totally barred from recovering damages, even if the injured party's fault portion was very small—as little as 1 percent.
The state's strict contributory negligence standards makes it that much more important that you work closely with an experienced MoCo bike accident lawyer from the moment you realize you may have been injured.
Maryland requires bike riders under the age of 16 to wear bicycle helmets, and Montgomery County has set its own standard, requiring all riders under 18 to wear helmets, according to the Maryland Department of Transportation. If you or your child were hurt in an accident without a helmet, you may still be able to recover damages for your injuries. However, because the responsible party may argue that your claim should be barred under the contributory negligence rule, you will need a bike accident attorney by your side who has experience handling similar cases. A defendant claiming contributory negligence must still prove their claims with evidence in order to defeat your claim.
Consult An Experienced Montgomery County Bike Accident Lawyer
Our experienced Montgomery County bike accident lawyers are prepared to fight passionately to ensure you receive the just compensation you are entitled to as a result of your bike accident. If you need to recover losses associated with your medical bills, rehabilitation expenses, lost wages, and other damages, we can help.