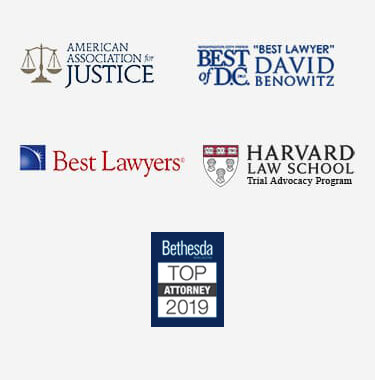 Maryland Non-Compete Disputes Lawyer
It has become an increasing trend for employers to place greater restrictions on the actions of their employees in and out of the workplace. In some cases, these limitations may extend beyond a worker's tenure with the company. Many employers require their workers to sign non-compete agreements that may limit their ability to work in the same field after leaving the company or with certain businesses.
A Maryland non-compete disputes lawyer may be able to help when disagreements arise concerning the legality, scope, and enforceability of non-compete clauses. This includes situations where a clause may be illegal as a matter of law or when a closer reading of a contract may be required to establish a party's rights. Contact a civil litigation lawyer today to learn more.
New Maryland Laws Prohibit Certain Non-Compete Agreements 
Maryland has joined many other states in limiting the legality of non-compete clauses. Maryland Code, Labor & Employment, §3-716 states that all non-compete clauses are invalid for workers earning less than $15 an hour or $31,200 per year. However, nothing prohibits employers from withholding proprietary information such as customer lists or proprietary information. As a result, companies cannot limit how or when a former employee can seek new employment after leaving a company if they fall within the income levels. A local non-compete disputes attorney could help to determine if a non-compete clause is applicable to an employee.
Non-Compete Agreements that May Apply to Other Workers
Despite the laws restricting non-competes for certain employees, these clauses still have legal effects for others. As a general rule, a non-compete clause is enforceable if the terms are "reasonable." These agreements must be narrowly tailored and not prohibitively restrictive on a worker's ability to earn a living in their field.
As a result, the enforceability of a non-compete agreement functions on a case-by-case basis. An agreement should limit a worker's rights in a specific geographic area, for a short amount of time, and in a specific segment of the marketplace. A Maryland non-compete disputes attorney could help to evaluate the language of a non-compete clause to determine if it may be enforceable under law.
Answering this question may require taking the case to court. Civil courts in Maryland have the jurisdiction to demand that an employee follow the terms of these contracts. On the other hand, they can also hear cases from employees that allege an illegal non-compete clause. A Maryland non-compete disputes attorney could help to make arguments in courts to protect the rights of parties.
A Maryland Non-Compete Disputes Lawyer May be Able to Help
Recent changes to Maryland laws prohibit the enforcement of non-compete clauses on workers who fall below a certain income level. While this does change the legal rights of some employees, many other people are still subject to these clauses in their employment contracts.
A Maryland non-compete disputes lawyer could help both employers and workers to protect their rights concerning non-compete agreements. This includes determining the validity of an agreement at both creation and in court.