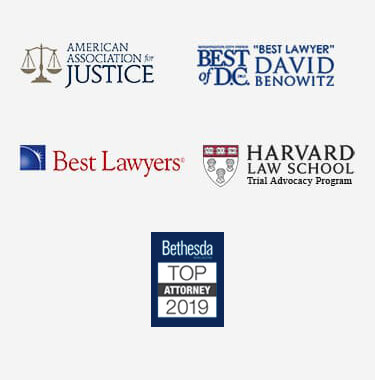 Types of Maryland Civil Litigation Claims
There is no limit on the types of claims that can be processed through litigation. However, one cannot bring a case if they are trying to enforce something illegal. If someone is involved in something illegal, they cannot go to court and have the court approve it through civil litigation. For example, one cannot demand money on behalf of a drug dealer who is trying to get money in a bad drug deal. When there is a legal transaction with a dispute, the court could be a forum for resolution if the two parties cannot resolve it themselves.
Read below to learn more about the types of Maryland civil litigation claims. And if you have any questions, reach out to an accomplished civil litigation lawyer.
Contract Disputes
Most people think contract disputes are simple to resolve. Even though someone has a contract they believe is simple, whether they prepared it or not, there are always defenses to contract enforcement. There are defenses for contract performance that people may not be aware of. The enforcement of a contract through civil litigation is always complex because there are questions about what the contract means, what the contract requires of each party, and what timelines people have to act. Experienced attorneys know how the court interprets certain clauses. The resolution of a contract dispute becomes far more difficult than people expected at the start of the case. Fortunately, a seasoned lawyer could help someone who is in a contract dispute.
Torts
Another one of the types of Maryland civil litigation claims is a tort. A tort claim is when one party has been harmed by another. Torts are handled in a similar way as a contract dispute. The difference is that there is no contract between the parties, but there may be some other civil wrong. A dispute is presented to the court and the court is asked to resolve the issue for one party or the other. The difference between the two types of claim deal with the duties owed. In tort claims, no contractual duties are owed between the parties. Tort claims require evidence and do not rely on the existence of a contract.
Counterclaims
There is a counterclaim in almost every case, especially in the civil context where parties accuse one another to explain why something happened, even if the counterclaim is a simple request that the court decides with them for one reason or another. Counterclaims may be used to gain leverage in the litigation and minimize exposure for what might have happened to cause the suit in the first place.
Third-Party Claims
Cross-claim and third-party claims are used when one party says they are not responsible for what happened. They bring in a third-party who could be liable or there might be another dispute between the parties and the third-party that relates to the transaction. It is done so that everything can be resolved in one place and the court does not have piecemeal litigation. All of the issues can be resolved by one judge sitting in one trial.
To learn more about the types of Maryland civil litigation claims, reach out to an accomplished lawyer today.