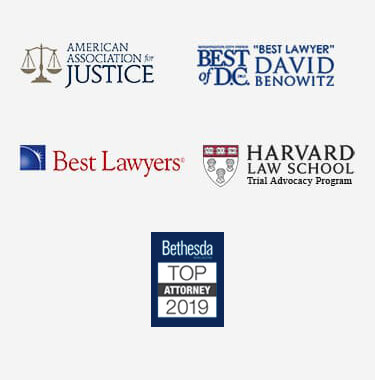 Health Insurance and Maryland Motorcycle Accidents
Maryland roads are busier than ever, and drivers must be mindful of motorcycle riders all around. Across the country, motorcycle accidents remain on the rise.
Motorcyclists involved in an accident generally suffer far more extensive injuries than drivers of an automobile, and a large number of fatalities occur each year. It can be complicated to handle everything involved with health insurance and Maryland motorcycle accidents. A local accident lawyer can help with that process.
Due to the severity of the injuries, medical expenses for motorcycle riders are often hefty, and the interplay of health insurance and Maryland motorcycle accidents can become quite complex.
The expenses associated with critical motorcycle injuries can be immensely burdensome, such as when a motorcycle rider must be air lifted to reach a hospital. The costs associated with an air ambulance are astronomical, and generally, insurance companies simply refuse to pay for such expenses. Get in touch with an attorney to help pursue compensation to cover these expenses.
Potential Medical Expenses
All too often, and given the complicated relationship between health insurance and Maryland motorcycle accidents, riders who have been in a crash must cover a large percentage of their expenses out-of-pocket.
Even when a motorcycle rider possesses good health insurance coverage, the rider often must incur thousands of dollars to pay for their medical expenses, co-payments, and co-insurance.
Additional financial burdens often arise when the motorcycle rider is forced to miss work because of the injuries they may have suffered.
In Case of Death
In cases where the motorcycle rider passes away after receiving medical care, the uninsured costs will automatically pass to the rider's estate, and the rider's family might be left with nothing in the estate.
When the rider also happens to be their family's primary breadwinner, the financial stresses upon the family can be quite onerous. This is yet another reason why it is important to be aware of the relationship between health insurance and Maryland motorcycle accidents.
Laws exist that seek to protect victims and their families from the heavy burden of certain medical expenses, such as a motorcycle accident which was not the fault of the motorcyclist, in which the rider was extensively injured.
Responsibility for Expenses
The insurance company for a negligent automobile driver likely will end up paying for expenses that resulted from the driver's negligence.  Motorcycle riders that have been injured in a crash may seek compensation for medical expenses, in addition to other financial and non-financial losses that derived from the accident.
The situation is very different when the motorcycle driver is at fault for the accident.  If a negligent motorcycle rider had passengers along with them, then the passengers or their family may make a claim against the negligent motorcycle driver.
Insurance Companies and Maryland Motorcycle Accidents
Our Maryland motorcycle accident attorneys have committed their professional careers to fighting for the interests of their injured clients.  The firm has significant experience with motorcycle accidents and complex negotiations with insurance companies, which means that insurance companies know to take note.
The firm consistently conducts itself with zeal and diligence, with the objective to receive the maximum amount you may be entitled to.  Attentive, skilled attorneys will be there for you each step along the way.