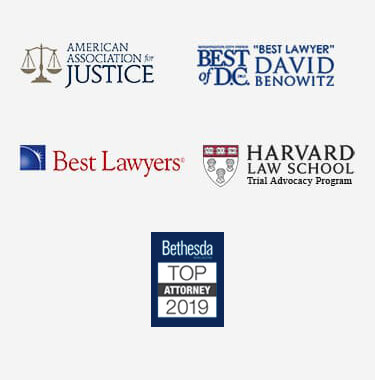 Fatal Motorcycle Accidents in Maryland
Motorcycle enthusiasts love to say their motorcycles are not just a mode of transportation, they're a way of life. The thrill of riding a motorcycle is unlike traveling via any other vehicle, which adds to both the appeal and potential dangers. Though the rider is often not at fault, each year thousands of injuries and deaths occur among motorcyclists across the county. According to National Highway Traffic Safety Administration (NHTSA), there was a 33-percent increase in motorcycle fatalities from 2003 to 2012.
If you have lost a loved one in a Maryland motorcycle accident, a qualified wrongful death lawyer can help you seek civil justice. This is important not only for your own well-being, but for riders everywhere. Insurance companies are focused on providing the least possible compensation when accidents occur. Liable drivers, motorcycle manufacturers, and others who are at-fault for crashes often refuse to take responsibility for the behavior or factors that led to the fatal accident. By holding all parties responsible, you are helping to ensure that others who suffer similar harms and losses will receive fair compensation.
Motorcycle Fatalities on the Rise in Maryland
Though the overall traffic fatality rate has fallen nationwide by as much as 23 percent in recent years, the number of motorcycle fatalities has doubled over recent years, according to a Washington Post report. Just within the first nine months of 2012, 138 motorcyclists had died in Maryland, Virginia, and Washington, DC, adding to the total of 3,922 riders who had died across the country during that same time period, according to the report. The article was based on statistics provided by the Governors Highway Safety Association (GHSA).
Causes of Fatal Motorcycle Crashes in Maryland
The causes of motorcycle accidents in Maryland are very similar to the causes that trigger automobile accidents. The difference lies in the lack of protection that exists for riders versus those who travel in cars, trucks, or SUVS.
Factors that can affect a motorcycle accident include the following:
Motorcycles are much smaller than the typical vehicle, which makes them more difficult for other drivers to see. Other drivers may misjudge their distance and speed when they try to approach, merge with, or pass a motorcycle.
Weather or road conditions that can be annoying to a passenger vehicle driver can be extremely dangerous for motorcyclists.
When crashes do occur, motorcyclists are statistically proven to be much more vulnerable to injury and death.
It is important to find a wrongful death attorney who understands the unique benefits and challenges posed for riders. Again, few motorcycle crashes are found to be the fault of the rider. An experienced motorcycle accident attorney will understand this and will work to establish who is liable for the loss of your loved one's life. They will be adroit enough to negotiate for the best possible settlement or, if that's not possible, switch gears and push for a trial.
How do I Prove Wrongful Death in Maryland?
In order to prove wrongful death your attorney will have to demonstrate or prove that the death was the result of the negligence, recklessness, or carelessness of another individual or party. While most motorcycle fatalities are linked to negligent to driving on the part of others on the road, there are instances in which a rider is killed after their motorcycle fails to operate correctly. Faulty equipment or a poorly maintained machine could be the culprit. This could be due to a manufacturer's defect or flaw or the failure of the dealership or mechanic to spot and address certain issues. In such cases, your attorney may be able to pursue a wrongful death claim against a number of parties, including the manufacturer, the dealership, the mechanic, and others.
What Statutes Apply in Md Motorcycle Deaths?
In Maryland, there are two statutes that deal with wrongful death claims regarding motorcycle fatalities and other fatal incidents. In cases where the victim survived the incident for an initial period and later died as a result of their injuries, their family may be able to seek compensation for "conscious pain and suffering" under the state's Survival Statute.
Surviving family members may also pursue civil justice under the Wrongful Death Statute, which covers spouses, children, parents, siblings, and some financial dependents. Damages for wrongful death include compensation for economic as well as non-economic losses. Economic damages include all medical bills and lost wages, in addition to wages that the victim might have earned over a projected life span. Non-economic losses cover things like grief, the loss of a companion, and funeral and burial costs. Whoever is found to be the administrator of the dead person's estate must be the person to pursue civil action for wrongful death. However, if there is no will or stated administrator any heir can qualify if the file is made within 30 days of the victim's death. Also, anyone who is determined to be qualified to serve in that role by the Clerk of the Court may be named the administrator of the estate.
Contributory Negligence and Md Motorcycle Fatalities
It is also important to note that Maryland is one of a few states that adheres to a strict doctrine of "contributory negligence." This means that if your loved one was found to be at-fault or responsible for the incident by even one percent, any claim can be denied. Consulting with an experienced wrongful death lawyer will help you to quickly determine whether your loved one bears any fault for the collision and if that may affect any potential wrongful death claim.