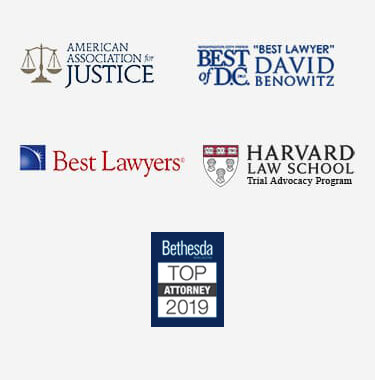 Injuries from Maryland Motorcycle Accidents   
The number of motorcycle crashes per year is staggering. According to the National Highway Traffic Safety Administration (NHTSA), approximately 93,000 motorcyclists were injured in 2012. Injuries from Maryland motorcycle accidents can be fatal.
No one wants to be involved in a collision, but they do happen. If you have been involved in a motorcycle collision, you should contact a Maryland motorcycle accident attorney for a consultation today.
Types of Motorcycle Injuries
There are many types of motorcycle injuries, depending on the severity of the impact. Due to the disparity between larger vehicles and smaller motorcycles, the injuries can sometimes be more serious in motorcycle collisions than in collisions between two cars or trucks.
Some of the common injuries that victims suffer as a result of a motorcycle accident include:
Scarring
Soft tissue injuries
Disfigurement
Lacerations
Bruising
Concussion
Muscle tear
Whiplash
Traumatic Brain Injury (TBI)
Fracture
Bleeding (external/internal)
Herniated or bulging spinal disc
Neurological injuries, such as post-traumatic stress disorder, dizziness, anxiety, depression, loss of memory
If an individual has been hurt in a motor vehicle collision, it is crucial that they seek medical treatment to document the claim. At the scene of the collision, the victim should consider calling 911 to request that an ambulance provides emergency treatment.
Visiting the emergency room shortly after the accident is another important step to both documenting the injuries from Maryland motorcycle accidents and getting better. An accident victim may also consider receiving treatment from their regular family doctor.
These doctors have the ability to refer their patients to other treatment providers, such as orthopedic specialists, physical therapists, and pain management doctors. The reports that these doctors generate help the accident victim document their injuries to pursue a claim.
Accident Factors
There are many reasons why collisions happen. Here are some of the most common:
Technology. It seems that everyone has a cell phone, and their widespread use has led to distracted driving, a major cause of motor vehicle accidents. The NHTSA estimates that due to distracted driving, approximately 3, 477 people were killed and 391,000 were injured in motor vehicle accidents in 2015.
Driver Failure. The failure of a driver to recognize motorcycles in traffic is a major cause of accidents. In many cases, the offending driver claims to never see the motorcyclist before impact. Paying attention to the road is the responsibility of every driver.
Contact a Maryland Motorcycle Accident Attorney
If you have been hurt in a motorcycle collision, contact a Maryland motorcycle accident attorney immediately for a consultation. The statute of limitations in each state specifies the time limit to sue, depending on the cause of action.
Suing for injuries from Maryland motorcycle accidents must be done within the appropriate time period. In Maryland, the statute of limitations for personal injury cases is three years. Failure to sue within this time period will result in the inability to sue on this claim.
Contact a Maryland personal injury attorney to learn more about your rights and how you can obtain compensation for your injuries today.