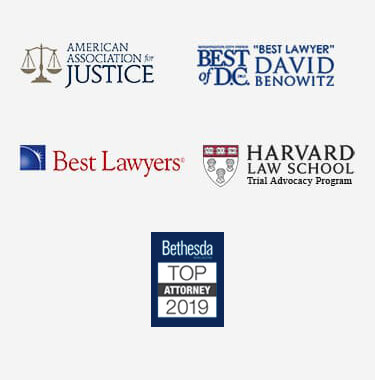 Hyattsville Bus Accident Lawyer
When someone suffers serious injuries or even death in any type of bus accident in Hyattsville or the surrounding Maryland suburbs of Washington, DC, it's important to contact a Hyattsville bus accident lawyer to evaluate the case to see if a viable claim for damages can be filed. Although driver negligence is often the cause, many other factors often come into play.
Like the rest of the country, the state of Maryland sees far too many commercial and school bus accidents each year. In fact, during one recent ten-year period, there were 251 fatal bus crashes throughout the entire United States. If you or a loved one have been the victim of a preventable accident, contact a Hyattsville bus accident attorney with our firm as soon as possible. Our personal injury team in Hyattsville can work with you to determine the best course of action, give your unique circumstances and the facts of the incident.
Common Factors in Hyattsville Bus Accidents
In many ways, school bus accidents involve some of the saddest injuries our firm ever sees. Innocent kids are far too often injured while simply riding to school or while climbing aboard or exiting their busses. Although some kids suffer short-term damages, others are left permanently disabled. And far too many, as noted above, die from their injuries.
In addition to reviewing the accident report regarding your child's injuries, your Hyattsville bus accident lawyer will carefully review all pertinent medical records. Our firm will also conduct our own thorough investigation into all that took place. Here are some of the most common factors that played a role in causing the injuries:
There was a failure to provide adequate seatbelts for riders and few, if any, attempts to regularly make sure the children were always using them;
Substance abuse problems of drivers are not always being properly addressed or monitored;
Negligent drivers. Since the vast majority of motor vehicle accidents involve some type of driver inattention or negligence, the same must surely hold true for school bus drivers;
Inadequate training of drivers or a failure to require them to take regularly scheduled classes to update their skills — and gain an understanding of new driving hazards;
A failure to yield to other vehicles – given the precious cargo and the large number of children frequently traveling on each bus, it's imperative that non-aggressive individuals be hired to drive school buses.
Always be sure to share whatever personal knowledge you may have with your Hyattsville school bus lawyer about any other factors that may have contributed to the accident that caused your child's serious injuries – or death.
Hyattsville Public Transportation Injuries
Many of us who live in the greater Washington DC metropolitan area, which many believe extends to Hyattsville and other surrounding areas, often use a myriad of different types of busses while commuting to work and school — or while handling daily errands.
Fortunately, although many of these bus lines are privately or government-owned, our attorneys are fully familiar with how to pursue litigation against every negligent party involved.
Of course, in some instances, only drivers of other personal or commercial vehicles are at fault. When these types of factors are involved, we will still conduct a thorough investigation and interview as many witnesses as we can find. Often, we find that these types of accidents involve many of the same negligent driver behaviors that we already referenced above in regards to school bus accidents.
So, whether your bus accident involved a nationwide company like Greyhound, the Washington Metropolitan Area Transit Authority, or a smaller commuter line — your Hyattsville bus accident attorney is fully capable of representing you in  a negligent lawsuit.
Types of Damages in Hyattsville Bus Accidents
In addition to pursuing full recovery for all of your recent, accident-related medical bills, we'll also do all we can to obtain damages to cover all of your future, accident-related medical needs as well. And when it's appropriate under the circumstances, we'll also try and help you recover for all past and future earnings.
Although Maryland has a "cap" like most states on what we can recover for your pain and suffering, we will seek the full amount you're entitled to receive. Should you be filing a claim on behalf of a deceased loved one who was killed in a bus accident, please know that your Hyattsville bus accident lawyers will aggressively seek the full damages available by pursuing wrongful death and survival actions on their behalf.
Other Important Factors to Bear in Mind
It's always important to speak with a lawyer as soon as possible after an accident. In fact, it may be even more critical after a bus accident since there are often many witnesses we'll need to locate and interview on your behalf. We'll not only need to speak with other bus riders who can share their version of events —  we'll also need to contact the occupants of any other vehicles involved in the accident – as well as any pedestrians who witnessed everything.
Importance of Contacting a Hyattsville Bus Accident Lawyer
Since people's memories tend to fade fairly quickly and because we live in an extremely mobile society, your most beneficial witnesses may soon move out of the area, making it hard for us to locate them. If you'll contact your Hyattsville bus accident attorney right after your accident (or on behalf of a loved one injured in this manner), you can greatly increase our chances of being able to locate all of the most pertinent evidence and most reputable witnesses available to support your case.