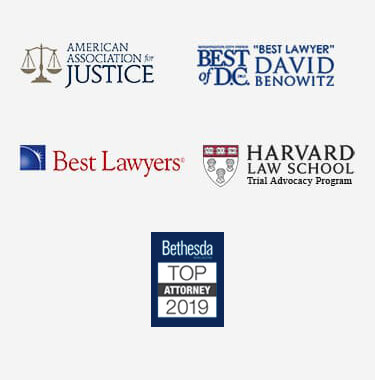 Hyattsville Traumatic Brain Injury Attorney
When you experience a traumatic brain injury, the recovery process can be long and excruciating. When a family member is the one suffering, it can be equally difficult to see them struggle to do things that were once commonplace. While traumatic brain injuries happen under a variety of circumstances, they often occur due to no fault of the victim. In these circumstances, a Hyattsville traumatic brain injury lawyer can be instrumental in helping clients to file an injury claim.
Read on to learn more about traumatic brain injuries and how the personal injury lawyers at our firm can assist their clients.
Traumatic Brain Injuries in Hyattsville
Each year in the United States, traumatic brain injury (TBI) contributes to the deaths of more than 50,000 people. In 2013, TBI was a diagnosis in more than 2.2 million emergency room visits and 280,000 hospitalizations. That same year, an estimated 260,000 children (age 19 or younger) were treated in U.S. emergency rooms for sports and recreation-related injuries that included a diagnosis of concussion or TBI.  From 2001 to 2009, the rate of emergency room visits for sports and recreation-related injuries with a diagnosis of concussion or TBI, alone, rose 57% among children (age 19 or younger). With the rising occurrence of TBI comes the increased demand for Hyattsville traumatic brain injury lawyers who can serve their needs.
See Centers for Disease Control and Prevention (CDC), National Center for Injury Prevention and Control 2013.
The most frequent causes of traumatic brain injury are falls, (41%), blunt trauma to the head (16%), traffic accidents (14%), and assaults (11%).  Men, children and the elderly are among the highest risk groups.  Effects of TBI can include impaired thinking or memory, movement, sensation, as well as mood changes or depression.  These symptoms not only affect the immediate quality of life for an injured individual, but can have lasting effects on their caregivers as well. (This information also available on the CDC website).
If you or a loved one experience a traumatic brain injury while at work, in an automobile accident, or during some other unfortunate incident through the negligent, careless, or reckless acts of others, you are legally entitled to  compensation from the responsible parties.  In most cases, you will need an experienced Hyattsville traumatic brain injury attorney to help you identify those responsible parties and gather all of the facts necessary to enforce your legal rights.
Hyattsville Traumatic Brain Injury Cases
In the event of a traumatic brain injury, a Hyattsville traumatic brain injury lawyer can help to guide you through the legal process in hopes of giving you recompense for your suffering.  The legal process can be made more difficult by the fact that, sometimes, those responsible for your traumatic brain injury may actively deny responsibility for the incident and attempt to minimize your injuries and damages.
To establish who is legally liable for your traumatic brain injury, our lawyers will tirelessly investigate your claims and circumstances and consider all relevant information relating to your injury in order to establish a case.
Contact an Attorney Today
Our Hyattsville traumatic brain injury lawyers can calculate the value of your losses and/or injuries.  If the opposition fights any of the facts presented, your attorney will help you decide how to resolve the disagreement.  Some cases may be wrapped up through deft negotiation of a settlement, while others may dictate the assistance of an arbitrator or mediator.  Still others can only be resolved through litigation, which may involve deposing multiple and experts and conducting a trial.
Call our law offices today to complete your free initial consultation and get started with your injury claim.