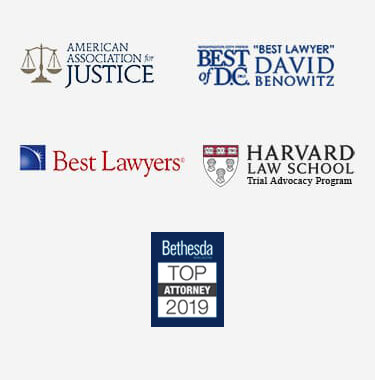 Hyattsville Train Accident Attorney
When accidents happen, money is usually the last thing on your mind. Your first priority is getting medical attention and pain relief. Later, as the bills mount you may begin to wonder just how they'll get paid. Fortunately, when you are involved in a Hyattsville train accident through no fault of your own, the city (or train company) could be held liable. Discussing your case with a Hyattsville train accident lawyer can help you determine if this is a possibility for you.
No serious personal injury claim is easy to deal with, but the Hyattsville train accident lawyers at our law firm have experience handling a variety of personal injury cases and working with clients from many different walks of life. We are dedicated to making the process as easy as possible for those who need our help.  To learn how we can apply our considerable experience to your particular situation, please call our law offices and conduct your free initial consultation.
Train Accident Claims in Hyattsville
Whether you were making a trip on a large train line or if you were taking the WMATA to work in the morning, you likely didn't expect the day to end with an accident. Though train accidents are often over in seconds, the consequences can last a lifetime. Working with a Hyattsville train accident lawyer can help you to make sure that you can afford things like medical bills that may be necessary to get your life back to normal.
Injuries that occur as a result of a train accident can vary in severity. Injuries sustained during a train accident could range from a simple twisted ankle to a traumatic brain injury or broken bones. Whatever the case, no one should minimize your injuries or the pain and stress you are going through. What may seem like a minor injury at first could require months of physical therapy and pain management. You shouldn't have to face it alone.
Soon after your train accident, you'll likely be called by an insurance adjuster representing the at-fault party. These adjusters are in the business of saving money. While they could seem very friendly, they will likely ask to record any conversations about the accident and will look for inconsistencies in your stories as if you were the one at fault. When you have a Hyattsville train accident attorney on your side, none of this may be necessary.
Injuries and Damages in Train Accidents
When you're injured in a train accident, you could be entitled to compensation for:
Medical bills
Prescription costs
Ongoing therapy
Lost wages
Pain & suffering
People often think of personal injury cases as stressful and perhaps not worth the effort. But when your medical bills are mounting and you are unable to work, you may reconsider. Sure, handling the issues yourself can be overwhelming, but the Hyattsville train accident lawyers at our firm can make the process much simpler.
Work with a Hyattsville Train Accident Attorney Today
Contact our attorneys today for a free consultation on your case. After just a few questions we'll likely be able to tell you if you're entitled to a claim and what steps you should take next. Our friendly legal team is standing by to take your call, so don't delay.