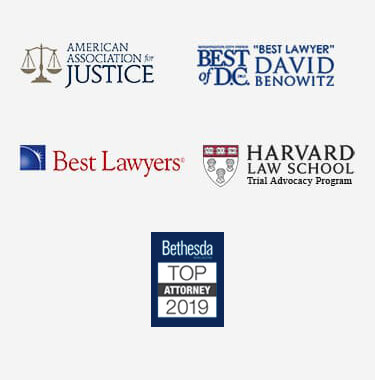 Hyattsville Slip and Fall Lawyer
Slip and fall accidents are the most common type of claim in premises liability lawsuits. Maryland property owners have a responsibility to keep their property reasonably safe so as to avoid injury to persons that come upon their premises.
Our experienced Hyattsville slip and fall lawyers can help you recover full and fair compensation if you have been injured in a slip and fall or trip and fall accident in Hyattsville, the greater Prince George's County area, or anywhere else in the state of Maryland.  When you contact the personal injury lawyers at our law firm, we'll listen to your account of the events and conditions that led to your injury to determine how best to proceed with your claim.
Common Slip and Fall Injuries
Slip and fall injuries occur in many ways. Sometimes, they are caused by a natural condition, such as an icy sidewalk during winter. However, even then, there may have been a failure on the part of responsible property owners to take reasonable measures to remove or mitigate the hazard by properly maintaining the property. Often, the hazard may be caused by someone else's carelessness in failing to design or maintain their property in good condition. These may include trips, falls, and slips as a result of:
Poorly lit stairwells
Slippery flooring material
Oily or wet surface areas from spilled or leaked materials
Changes in floor surface textures and levels
Rugs or mats that get folded, bunched up, torn, or worn out, or that slip
Uneven patches of ground, floor, or sidewalk
Hazards created by negligent snow or ice removal
Hazards created by a failure to remove snow within a timely manner
Hazards created by a failure to treat ice within a timely manner
Broken or defective areas of ingress and egress, such as porches
Broken, defective, or poorly designed stairs or stair rails
Broken, cracked, or uneven pavement
Oily or wet spots from spilled or leaked materials
When you work with a Hyattsville slip and fall attorney, he or she will be able to investigate the circumstances, events, and actions leading up to the accident in order to determine how to proceed with your personal injury claim.
Statutes of Limitation
All claims for bodily injury have certain time limits (called "statutes of limitation") within which the claims must be brought. With slip and fall accidents, it is especially important that measures be taken immediately to secure and advance your claim. Slip and fall accidents happen quickly; sometimes they are witnessed, sometimes they are not. There may be the availability of security surveillance videos to record the incident. Property owners may even attempt to deny the occurrence of the event many weeks or months later. It is therefore in your interest to obtain competent and experienced Hyattsville slip and fall lawyer as soon as possible to begin the process and advance your claim.
Hiring a Slip and Fall Lawyer in Hyattsville
If you have been injured in a slip and fall accident, you should immediately consult a qualified Hyattsville slip and fall attorney before taking action against an insurance company or in a civil court of law. Our Hyattsville slip and fall lawyers provide clients with free consultations. If we are engaged, we can represent you without your having to pay any legal fees until a satisfactory settlement is reached or damages are obtained through a lawsuit.