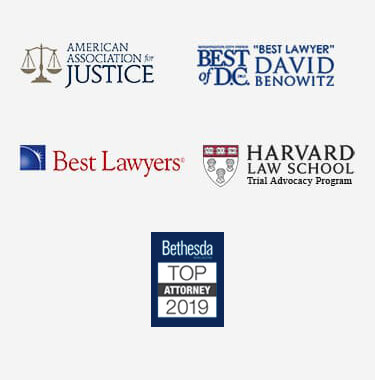 Hyattsville Birth Defect Attorney
If you believe your child is suffering from a preventable birth defect, you need to contact a qualified Hyattsville birth defect lawyer who can review your case. When you hire a personal injury attorney, your lawyer will diligently research all of the decisions and procedures that were carried out during the mother's pregnancy and delivery to determine the sources and causes of specific injuries.
Although the birth of a child is a joyful moment, there is always the chance for complications. Many parents face the heartache of hearing their newborn is suffering from birth defects. According to Centers for Disease Control (CDC) statistics, one out of every 33 children born in America is afflicted with a birth defect. Furthermore, there are roughly 45 different types of birth defects and viewed together, they are among the leading causes of infant mortality.
The Hyattsville birth defect attorneys at our firm understand how personal and painful these sorts of injuries can be, as well as how they can impact an entire family.  We are dedicated to giving clients discrete, caring service during this time of need in an effort to make sure that adequate compensation is pursued via all available avenues.  Please read on to learn more about birth defects and how an attorney can help.
What's the Difference between a Birth Defect and a Birth Trauma?
A birth defect is an abnormal development in some part of the fetus that frequently occurs during the first trimester, although it can occur later on during gestation. Viewed collectively, they are frequently categorized as resulting from either genetic defects, the mother being given – (or being exposed to) certain toxic substances, or the result of specific disease agents. A birth trauma is often described as an injury to the fetus during labor and delivery. Many of these types of injuries are inflicted during interventions with forceps or vacuum extraction.
The healthcare professionals in charge of providing prenatal care and delivery have a duty to observe certain well-established medical care standards. When they deviate from those standards without just cause, their negligence or medical malpractice can lead to your child's birth defect — and either long-term or lifelong suffering. Our Hyattsville birth defect lawyers are here to help you obtain the full compensation you and your child deserve, which normally includes full renumeration for all of your child's current and future medical bills and treatment.
Types of Birth Defects
Many birth defects affect either a baby's central nervous system or cardiovascular system. There are also birth defects which can specifically affect a baby's eyes, the gastrointestinal tract, and musculoskeletal issues. Still other birth defects cause orifical malformations and chromosomal anomalies like Down Syndrome.
The most common birth defects include:
Cerebral palsy. This condition often creates a wide range of medical problems that tend to affect the brain, the central nervous system, and muscle coordination. This type of palsy is sometimes caused by a fetus receiving insufficient oxygen during birth;
Cephalohematoma. This is a type of bruise that can form under the scalp's soft tissues. Although these injuries can heal on their own, they can also cause your baby to suffer from certain complications;
Erb's Palsy. This refers to a type of spinal cord injury that can leave a baby with a paralyzed arm, hand or fingers. It commonly occurs when a doctor improperly maneuvers a fetus' shoulders during delivery;
Other general brain injuries. A few of these can be caused by allowing an umbilical cord to remain wrapped around a fetus' neck for too long or a failure to provide an infant with sufficient oxygen during birth. Other injuries can occur when a woman is left in labor for too many hours, when a C-section should have been performed. Lengthy labor periods can also cause some babies to endure certain forms of fetal distress that cause permanent harm.
Statutes Affecting Birth Defect Cases in Maryland
Civil law is complicated, but with the help of a Hyattsville birth defect lawyer who understands the law, you can go about filing your claim with the confidence that the details are being looked after by a dedicated legal advocate.  Below are just some of the ways your claim may be affected by legal statutes in the state of Maryland.
Statutes that normally govern birth defects: These types of injuries are usually covered by the state's medical malpractice statutes;
Time for filing a lawsuit on behalf of your child: In general, Maryland allows you to wait and file a medical malpractice case involving birth defects until your child reaches the age of eleven (11). This is a considerably longer period of time than the five-year-time period that governs most types of medical malpractice lawsuits.
Complex laws govern these types of cases: One of the reasons you need to hire an experienced Maryland birth defect attorney to represent you is because the laws governing birth defect lawsuits are often complex. For example, you will need your lawyer's advice to determine the exact grounds upon which you'll sue for recovery. This will require you and your attorney to carefully review all of the facts of your case regarding your child's injuries – and all pertinent medical records involving prenatal care and delivery;
Recovery limitations: Under Maryland statutes, you can seek to recover the full amount of all recent medical expenses (and those reasonably expected in the future) regarding your child's birth defects.
Call a Hyattsville Birth Defect Attorney Today
There is no substitute for an experienced personal injury attorney when you are looking to file an effective claim.  However, when the injury in question is a birth defect, a particularly fine-tuned approach is necessary.  Call the Hyattsville birth defect lawyers at our firm today to learn how we help clients in difficult situations to achieve the compensation that they deserve.