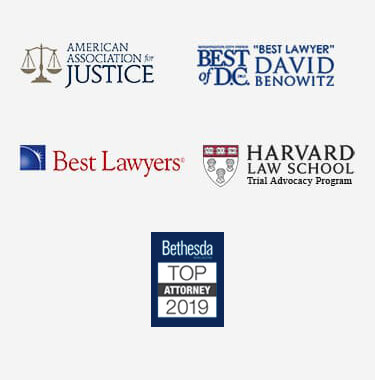 Anne Arundel County Slip and Fall Lawyer
People slip and fall every day. And while some falls may occur simply because you just trip over your own feet, other slips and falls may happen for other reasons such as a patch of ice on the way into the grocery store or on a crack or defect in the floor of a business or public place. If any of these types of slip and falls have occurred, and you or a loved one have sustained an injury, you have legal rights worth exploring. An Anne Arundel County slip and fall lawyer may be able to help you get some or all of your medical bills paid, recoup lost wages, and get compensation for any other pain and suffering you may have endured.
Slip and Fall Laws in Maryland
In Maryland, the level of care that a property owner owes you is largely dependent on your legal status on their property. For example, an invitee – or someone expected to be on the property – would be owed a higher standard of care than a trespasser. The duty of care owed to an invitee is one of reasonable care: that the the property owner must keep safe all parts of the property that the owner could reasonably expect the invitee to use. That means that businesses have a duty to keep public walkways and public areas properly maintained and repaired. So, if you are walking into a store and there is a dangerous patch of ice right in front of the store's entrance that you slip and fall on, you may want to contact an Anne Arundel County slip and fall attorney to explore your legal rights as an invitee.
What is Negligence?
Three Elements of Negligence
That there was a reasonable expectation of safety;
There was a dangerous condition on the property making the property unsafe; and
The property owner was, or should have been, aware of the dangerous condition.
As an injured party, you will need to show some level of negligence by the property owner. This can be accomplished by showing the three elements listed in the box to the right. The property owner is likely to argue that the injured party's injuries were due to their own negligence or carelessness.
How an Anne Arundel County Slip and Fall Attorney Can Help
If you have been injured in a slip and fall in Maryland, an Anne Arundel County slip and fall lawyer can help you in many ways. Negligence can be a tricky concept to prove. You may need to find witnesses to back up your claim. In some cases, you might even need an expert witness to explain how your injuries were the result of the slip and fall. This can seem intimidating, especially since the property owner is likely to be represented by an attorney. Fortunately, a slip and fall attorney in Anne Arundel County are well equipped to help you prove negligence. Another good reason to consider a lawyer is that many slip and fall cases are settled out of court. An Anne Arundel County slip and fall attorney will be able to assist you in negotiating a settlement. For these reasons, if you have been injured in a slip and fall, call our office today to speak with an Anne Arundel County slip and fall lawyer today. You deserve to explore all of your legal options.