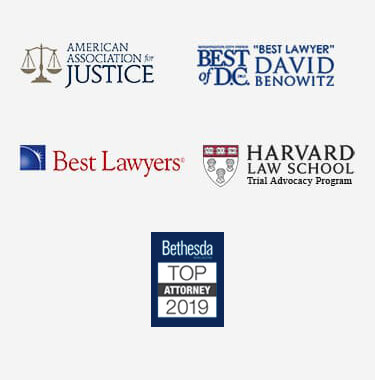 Anne Arundel County Dangerous Product Attorney
If you were hurt using a product in its intended manner, you may have a products liability case. An experienced Anne Arundel County dangerous product lawyer would be able to look at your situation and determine if you have been the victim of negligence, a breach of warranty, or some sort of unavoidable danger that you should have received a warning for.
If you have been injured using a product and you believe that the product is dangerous, you should contact a dangerous product attorney in Anne Arundel County and discuss your legal options. A lawyer may be able to assist in getting your medical bills paid, recouping lost wages and even getting compensated for your pain and suffering.
At our firm, we pride ourselves on compassionate and professional service. We know that our clients are often hurting and that certain aspects of their future hang in the balance.  That's why we work as quickly and efficiently as possible to fight for the maximum allowable damages in a given case.  We also work on a contingency-fee basis, which means that our lawyers do not charge a single cent for their services in a personal injury case until our clients receive compensation.
Maryland Dangerous Product Laws
A lawyer can help you if you were using a product either in its intended use, or in a way that was a foreseeable use, and were injured due to:
A design defect in the product
A manufacturing defect
A failure to warn you of a known danger with the product
A design defect occurs when the underlying design itself is dangerous. A manufacturing defect means that the design is safe, but something was done incorrectly in the manufacturing process to cause the product to be dangerous.
The manufacturer of a product can be liable for failing to adequately warn consumers of a known danger that might not be obvious to a reasonable user of the product. Furthermore, retailers have a duty to use reasonable care to discover any defects in the products they are selling.
You, as the consumer, are owed a duty to be able to use a product and not get hurt. A breach of this duty is likely evidence of negligence. Having an Anne Arundel County dangerous product lawyer working for you can help you determine who is liable for your injuries.
Working with a Dangerous Products Lawyer
Product liability cases tend to be complicated matters and often involve large companies. This can be intimidating. Additionally, Maryland has a three-year statute of limitations for these cases.
Fortunately, our Anne Arundel County dangerous products attorneys have a wealth of knowledge in this area of Maryland law. We can fight for you to get you the compensation you deserve. You will also be doing a good deed by getting a dangerous product off of the market and helping to ensure that more people are not injured as you were.
Call our office today and speak with an Anne Arundel County dangerous product lawyer and let us get started on your case right away.