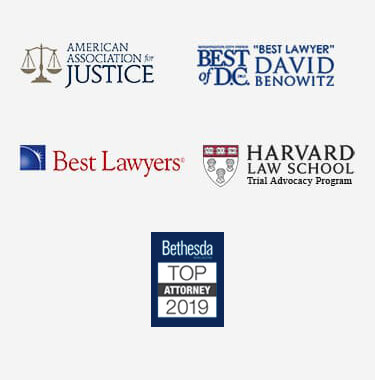 Anne Arundel Car Accident Damages
As the victim of a car accident, you are well within your rights to pursue Anne Arundel car accident damages for your injuries. In Maryland law, economic damages refer to a person's lost wages, their medical bills and expenses, and any other out-of-pocket expenses they might have as a result of being involved in a car accident, like an insurance deductible. Maryland law defines non-economic damages as pain and suffering, both past and future. If you need help recovering damages in a car accident, speak with a capable car accident attorney that could help.
Loss of Future and Medical Expenses
 A person can recover past and future loss of income and medical expenses when pursuing Anne Arundel car accident damages. A person could also recover payments for past pain and suffering and future pain and suffering. A person can also recover for property damage if that has not been reimbursed by an insurance company.
There is also loss of consortium that a person's significant other and/or spouse can claim as well if the person's injuries or treatment render them incapable of marital relations and companionship.
What Damages Does Auto Insurance Cover? 
The insurance usually pays the property damage. The at-fault driver will pay their property damage or the person's own insurance company will pay for their property damage subject to a deductible, and the insurance company will pay economic and non-economic damages on behalf of the at-fault driver, at the end of their treatment.
Calculating Non-Economic Damages 
There is no real hard-and-fast figure, but the person usually goes by how severe the person's pain felt, maybe $2,000 a week for the first week, a thousand dollars the second week, $500.00the next, and so on.  This is an ongoing discussion between the claims examiner and the attorney in terms of how to value non-economic damages.
In Maryland, there is a statutory cap on non-economic damages of pain and suffering at $500,000, but there is no cap on economic damages. There is no way to circumvent caps on economic and non-economic damages.
Punitive Damages
Punitive damages are not recoverable in accident cases in Maryland and it is not particularly common for juries to award those kinds of Anne Arundel car accident damages.  An individual has to show complete and total disregard for a person's life, essentially. The only such situation in which someone could recover punitive damages in an accident is if someone was under the influence of drugs and/or alcohol. 
How an Anne Arundel Car Accident Attorney Could Help Recover Damages
An attorney can help by collecting all of the necessary information, collecting the person's medical records, collecting their bills, conducting investigations of the accident, gathering evidence, dealing with the insurance company, preparing the claims, optimizing any recovery by assisting the person in pursuing a PIP claim and, if necessary, preparing a lawsuit and filing it against the person who caused the accident.
The basic steps include collecting all the necessary information and then presenting a settlement demand to the insurance company of the at-fault driver. In order to learn more about how to recover car accident damages in Anne Arundel, an individual should work with a hardworking attorney that could advocate for them.