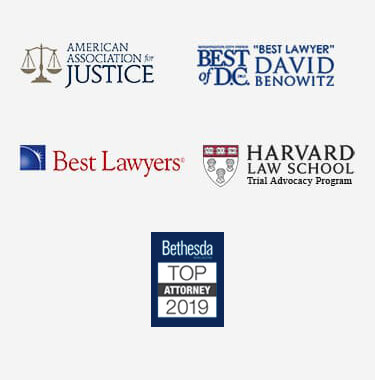 Statute of Limitations in Prince George's County Car Accident Cases
The statute of limitations law is something all individuals should keep in mind when deciding whether or not to file a claim in court. In Maryland, time is of the essence when filing a lawsuit. Therefore, it is important that a person makes sure that they have all the necessary documentation before the statute of limitations of their car accident case has run out. Car accident cases are very common, and it is important to know the specific rules and regulations as to when and how an individual can file a lawsuit pertaining to their car accident.
If you or someone you know has suffered a car accident and is looking to file a claim, it is of the greatest importance to contact an experienced car accident attorney. Only a dedicated lawyer can assist in gathering all the necessary paperwork,  and ensure your claim is filed before the statute of limitations runs out.
Conditions of the Statute
Statutes of limitations are laws setting a time limit in which a lawsuit must either be settled or filed in the appropriate court. There are different statutes of limitations for different kinds of cases. Generally speaking, the statute of limitations for a car accident in Maryland is three years, which would apply to pursuing compensation for injuries sustained in a collision in court. In such a case, the statute of limitations begins to run from the day the collision occurred.
However, an individual should note that so long as a lawsuit is filed prior to the statute of limitations, the statute of limitations is no longer a factor in further dealing with the claim. The damages awarded will not be affected by the time an individual decides to file a claim, as long as it is within the correct time frame. If a claim is filed after the limitations, then the plaintiff's car accident case will likely be dismissed and there will be no recovery.
The law amends a bit when pertaining to a minor. In Maryland, a minor has three years from reaching the age of 18 in order to initiate a claim for personal injuries sustained in a car accident.
Contacting an Attorney
In order to find out the exact conditions of the statute of limitations as it pertains to a car accident or any other specific case, it is important that an individual contact an experienced attorney. Since each case in Prince George's County is different, a lawyer can assist in helping to determine the appropriate limitations and course of action as is relevant to the case at hand.
No matter the circumstances, it is always best to consult with a qualified and experienced lawyer who can advise the client as to whether the statute of limitations will be a factor in his or her case.