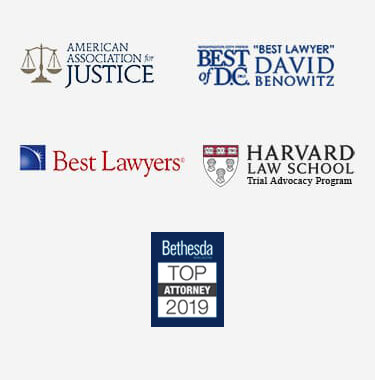 Recoverable Damages After A Car Accident in Prince George's County
After being injured in a Prince George's County car accident, victims are entitled to seek compensatory damages for the suffering they have experienced. You may be able to pursue compensation for economic damages, non-economic damages, and in some cases, punitive damages, if the party that caused your injury did so by participating in illegal behavior. A PG County car accident lawyer is able to walk you through the process of navigating the legal proceedings that follow your claim, and work to pursue the greatest amount of compensatory damages possible. Call today to begin taking the steps to get your life back on track after sustaining injuries suffered at the hands of someone else's negligence.
Economic Damages
Economic damages are the compensatory damages that are awarded to recover the financial costs associated with an injury sustained after a car accident. Economic damages are used to cover costs of medical treatment rendered as a result of the injuries sustained, as well as to make up for lost wages due to time away from work as a result of the collision. These damages are typically presented through the introduction of medical bills at trial, and thus, are more objective for a jury's consideration when rendering its verdict.
Non-Economic Damages
Non-economic damages are the more subjective portion of damages that are presented to the jury, and are harder to quantify. Non-economic damages typically constitute pain and suffering, inconvenience, loss of enjoyment of life, and many other subjective factors experienced by the injured person.
Calculation of Non-Economic Damages
It is entirely up to the discretion of the jury to calculate non-economic damages, and there is no set formula by which the jury considers awarding non-economic damages.
The jury determines non-economic damages entirely on its own, independent of the judge's influence. There is no set way for the jury to calculate non-economic damages, and the awarding of non-economic damages must be based upon the evidence presented at the trial. Otherwise, the judge will strike the non-economic damages award and instead will award an amount he or she deems appropriate.
Caps on Non-Economic Damages
While some states do not impose damage caps, there is a cap on non-economic damages in Maryland injury cases.
The cap is in place based upon the operation of law. The legislative body of the state of Maryland has determined that it is appropriate to place a cap on non-economic damages. Therefore, the state legislation took the necessary steps to enact the law to this effect.
The cap on non-economic damages changes from year to year based upon the law, and anyone who believes that his or her claim qualifies for damages meeting or exceeding the cap on non-economic damages should consult with a qualified personal injury attorney who can discuss these issues further, and advise the appropriate cap of that individual case.
There is no way for a Prince George's County car accident lawyer to circumvent the cap on non-economic damages.