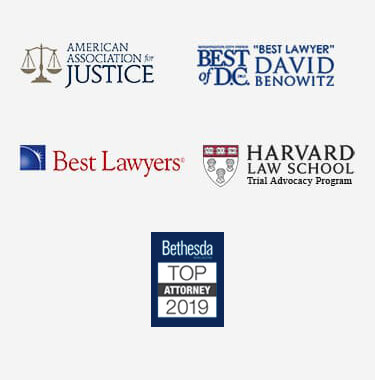 Mistakes to Avoid After a Prince George's County Car Accident
Although the scene of an accident can be a confusing and often stressful situation, it is important that those involved are aware of what steps they should take and refrain from doing anything that could hurt them later on. With this in mind, the following are some of the biggest mistakes you should avoid after an accident, and how they can end up hurting your injury case. To learn more or discuss your claim specifically, call and schedule a consultation with a Prince George's County car accident attorney today.
Admitting Fault at the Scene
When someone is in the after shock of an accident, no statements should be made about what occurred because they are not objective and could put someone in a position to make a determination as to fault. Any admission can be used against them in court, and so an admission should not be made. Instead, at this point the individual involved should simply gather information and should only make statements of facts out of responsibility to cooperate with the police.  Other than that, no statements to anybody else should be made about the occurrence.
It is not the injured party's responsibility nor their obligation to render a conclusion as to the reason of the collision. Any assessment without knowing the full facts and full picture of what actually occurred is not advisable or required. Any admission would be detrimental and, perhaps, hard to overcome unnecessarily in court.
Apologizing For the Accident
It is acceptable for the individual to be apologetic for the incident in general without ascribing fault to anyone in particular—either themselves or the other party.  Every driver who is involved in an accident is obligated to stay on the scene and to attend to the needs of the other person who has been involved in an accident, to ensure that if they need assistance with medical care they obtain it.
The individual can be concerned for having been involved in the accident without unnecessarily issuing an apology, which can be misconstrued as an admission of fault, and which they have no obligation to do at the scene. An apology can unnecessarily and improperly implicate an individual and lead to a mistaken belief in fault under the limited circumstances and limited information that is available at the time.
Refusing Medical Treatment
It is a huge mistake to refuse medical treatment at the scene of an accident. If, in fact, someone is experiencing symptoms, then they should seek medical treatment in a timely manner so that their injuries can be fully documented by an experienced medical care provider, such that they can be related to having been caused in the accident as opposed to some other cause.
Since it is the injured victim's burden to prove all elements of liability and damages, it is extremely important to have the proper support and documentation of those damages—including the medical damages, which can only properly be done by medical experts.
Consequences of Failing to Receive Medical Treatment
When an individual does not seek medical attention promptly following the date of the accident, the insurance companies have a tactic of using what they consider to be a delay. They argue this further removes the cause of the injuries from the accident to something else.
It is important for there to be a proper foundation of causation for those injuries to be associated with the accident as opposed to having let a period of time go by before obtaining medical care and substantiation of the individual's injuries.
People make this mistake because they are too casual about the circumstances and too casual in seeking medical care, hoping that the symptoms of injuries may remain controllable, but when they do not alleviate easily and then weeks later care is sought because they have not recovered, then that is attacked by the insurance company and is used against them.
Giving Recorded Statements
The at-fault party's insurance company is going to seek to obtain a recorded statement as part of the normal investigation of an accident. It is important to understand that there is absolutely no obligation or right whereby the insurance company is entitled to a recorded statement.
People who are the victim of an accident in PG County often think that when the at-fault party's insurance company calls, they are expected to relay their version of the incident. It seems easy and comfortable to do, but there is no obligation whatsoever to do so. It is inadvisable to give such a statement because this is actually an adversarial and legal process from the moment the accident occurs.
Just because it is an adjuster on the other end of the line instead of an investigator or  lawyer, does not change the fact that this is an adversarial process and it needs to be understood in that context. The insurance company is not looking out for the injured party's interests. They do not have to look out for anyone's interest other than their company's and their insured's.
People make the mistake of acquiescing to the request of the at-fault party's insurance company because they do not know better, because they have not sought proper counsel and advice from an attorney. They think that by being cooperative, they will have a better outcome from the insurance company, and they think it is a standard part of the process.
It is a mistake under any circumstance to talk to or provide a written or recorded statement to the at-fault party's insurance company, particularly when there is no law, no obligation, and no circumstance requiring it.
Working with the Injured Party's Insurance
Sometimes there is an obligation for an individual to cooperate with their own insurance company. If someone has an insurance contract with their own insurance company, it requires cooperation in the process of the investigation of an accident. That then is a contractual obligation that exists as a result of buying insurance for their protection and therefore, the individual has a contractual obligation to cooperate and provide information for the proper processing of the claim for their interests.
Benefits of a PG County Car Accident Attorney
It is important to contact a Prince George's County attorney because once the insurance company knows the individual is represented, then they cannot ethically and legally speak to them any longer. Rather, the attorney is representing their interests and all contact is maintained with the attorney only from that point forward.
The earlier the individual retains an attorney, the better to protect their interests. A PG County car accident attorney will communicate with the insurance company and provide information so that whatever information that is proper, such as that coming from the attorney, is not a statement of the party that can be used as an admission in any future proceedings.