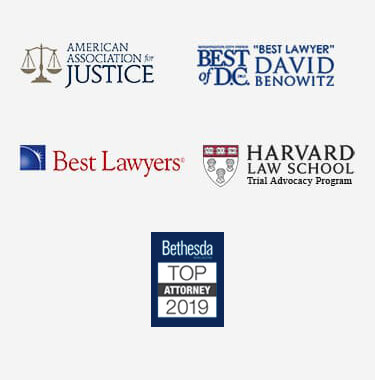 New Carrollton Traumatic Brain Injury Lawyer
The human brain is the most important part of the human body. Without it, our hearts would cease to pump blood to our organs, our lungs would stop inhaling oxygen, and our lives would end. Though the brain is the driving force for life, it is extremely fragile. This is why a traumatic brain injury can be catastrophic, and when that injury occurs because of the actions or negligence of another person, you need to speak with a New Carrollton traumatic brain injury lawyer to learn what you can do to find justice and compensation. When you contact the personal injury practice group at our law firm, we'll evaluate your case and help you to assess your options for filing an injury claim against the responsible individual or group.
What Is Traumatic Brain Injury (TBI)?
A traumatic brain injury is an acute injury to the brain sustained during an accident or attack. The symptoms of TBI can include:
Mild symptoms:Seizures

Drastic changes in mood
Fatigue
Dizziness
Loss of sleep
Memory loss
Headaches
Blurred vision
Nausea

Severe symptoms:

Inability to focus or concentrate
Memory loss
Confusion
Difficulty processing simple information
Impulsivity
Inability to understand spoken language
Slurred speech
Problems reading/writing
Loss of vision (partial or full)
Blurred vision
Light intolerance
Causes of traumatic brain injury can include:
Motor vehicle accident
Birth injury
Medical malpractice/negligence
Slip-and-fall injury
Assault
Temporary drowningSpinal/cranial injury
Product malfunction or defect
Poisoning
Metro Accidents
Train Accidents
Bus Accidents
Fortunately, the human brain is resilient. Unfortunately, the TBI sufferer often doesn't know they've suffered such an injury for days or weeks until after the initial incident. In many TBI cases, the dramatic change in brain function can take years to heal, and sometimes traumatic brain injury leaves you or your loved one affected permanently. As a result, it is important that you contact a New Carrollton traumatic brain injury attorney as soon as possible after an incident.
Treatment and Compensation for New Carrollton TBIs
Traumatic brain injury can be devastating to you and your family. When TBI occurs, the world can fall to pieces around you, and if your loved one is suffering from the effects of TBI, you can feel helpless. If you or a loved one suffered traumatic brain injury due to the actions or negligence of another person, you have the right to speak with an experienced New Carrollton traumatic brain injury lawyer who can investigate and help guide you through the case from start to finish. He or she will also help you obtain compensation for loss of income, medical bills, treatment costs, and pain and suffering. Your family deserves the chance to start over again, to find peace through the hardships on the horizon.
Finding a New Carrollton Traumatic Brain Injury Attorney
Before contacting a New Carrollton traumatic brain injury lawyer, you should obtain documentation pertaining to the initial accident or incident. Police reports, pictures of the accident scene, medical records, witness information, and proof of loss of income are a few of the items a lawyer might need to investigate your case. Call today to set up a free consultation.