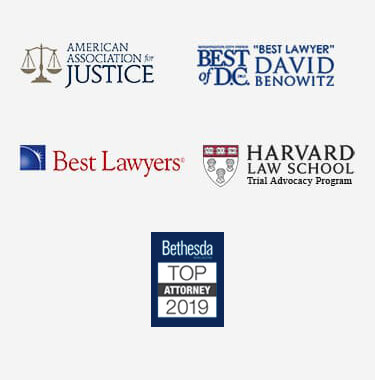 New Carrollton Bus Accident Lawyer
Bus accidents have the potential to cause injury to many victims: passengers on the bus, the bus driver, as well as drivers and passengers of other vehicles involved in a crash. In New Carrollton, bus accident lawyers work to help those who have been injured, both emotionally and physically, in a bus accident. Whether you suffered a major injury or the loss of a loved one in the crash, the injury attorneys at our firm will address your needs and review your case.
Bus Accident Statistics
According to the U.S. Department of Transportation, about 20,000 individuals nationwide were injured in accidents involving busses in the year 2009. Another 254 were killed.
Accidents involving busses are particularly dangerous when smaller vehicles are also involved. The heavy weight and size of the bus alone puts the smaller vehicle at a disadvantage in any collision and can result in greater likelihood of injuries.
What Causes Bus Accidents?
As with any motor vehicle accident, a New Carrollton bus accident attorney will need to know what caused the accident. Was the bus driver speeding? Was the bus in good driving condition or did it have worn tires, brakes, etc.? There are many factors that can contribute to a major bus accident, including:
Driver inattention or distraction
Driver fatigue
Driver error
Aggressive driving
Speeding
Mechanical failure
Poor maintenance
If any one of these is found to be a cause, the injured individual or family members of those who were killed in a bus accident will be able to seek legal recourse and may be eligible to receive monetary compensation from the bus company.
What Types of Injuries Occur in Bus Accidents?
Injuries range from slightly annoying to severely debilitating. These are some of the most common:
Broken bones,  particularly in the legs, hands, and arms
Herniated discs, in the cervical spine (neck) or lumbar spine (back)
Head and neck injuries, the most common is whiplash
Internal injuries and bleeding
Even if you feel fine after an accident, it's best to examined by a qualified physician. Allow yourself a few days to recover from the accident before you assess possible injuries. Many serious injuries take a few days to surface, and some may need to be reviewed by a specialist.
Contacting a New Carrollton Bus Accident Lawyer
Any type of accident is traumatic, both to those involved and to their families. If you or a close family member has been injured in a bus accident, we can help you on the road to recovery. For those facing life without a family member as a result of a fatal bus crash, you deserve financial compensation to ease the financial burden.
Compensation is designed to help pay medical bills, including immediate emergency treatment, follow up appointments and necessary physical therapy. Compensation is also intended to cover time lost from work. Those who have lost loved ones can receive funds to cover the cost of any medical bills and funeral expenses.
Contact an experienced New Carrollton bus accident lawyer if you or a loved one has been injured. We'll review the situation with you and determine what needs to be done.
New Carrollton, Maryland
The community of New Carrollton is centrally located between Washington, D.C., Baltimore, and Annapolis. Residents have easy access to public transportation such as the bus system and taxi cabs, making New Carrollton a convenient place to live or visit. Those who work in the big city areas can escape the stresses of city life and  enjoy a centrally located temporary residence while they explore the bustling cities as well as our nation's capital.
As with any well-populated area, New Carrollton experiences traffic backups during morning and evening rush hour. With more vehicles on the road, the chances of serious accidents increase. If you've been involved in a bus accident, contact a local New Carrollton bus accident lawyer as soon as possible.