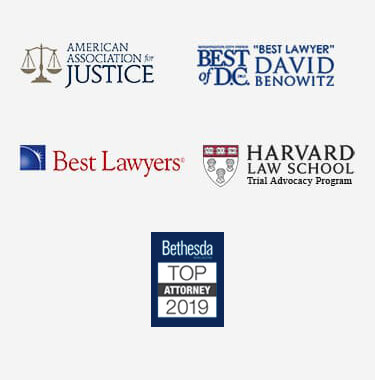 New Carrollton Metro Accident Attorney
The train companies and staff have an obligation to the passengers who go through New Carrollton to provide a safe environment. When they act recklessly or negligently and it results in a New Carrollton Metro Accident, those injured passengers have a right to seek compensation under personal injury and accident laws. Therefore, if you've been involved in such an accident, contact a personal injury lawyer in New Carrollton today so he or she can advocate on your behalf and fight for the compensation you deserve.
Injuries On WMATA Transportation
When the bus stops, and the door opens, we rarely think that harm will befall us.  This is because we trust the transit system to make sure the people they hire and the equipment they use are safe. However, an overlooked loose or broken part, a driver with a history of substance abuse, or a road riddled with tire-popping pot holes can turn your bus ride into a tragic event.
One of the most frequently reported Metro accidents involve a Metrobus, which can be caused by:
Driver negligence or distraction
Bad road conditions
Bad weather
Defective, faulty, or poorly maintained equipment
Sustaining injury from a Metro accident, or losing a loved one because of an accident involving the Metro, gives you the right to seek compensation for loss of wages, medical costs, funeral expenses, and pain and suffering. Contacting a New Carrollton metro accident lawyer can help.
What To Do After a Metro Accident
If you've suffered injury during the course of a Metro accident, you need to contact a medical professional for a thorough examination. Report all of your injuries to the doctor no matter how small or insignificant you may think they are. If you are hurt tell the doctor every place you are hurting. Speak with witnesses and obtain any information from them that you can so that they may be contacted by the police or your New Carrollton metro accident attorney. Report the accident to the police, and ask them for the report number. Once you have documentation in hand, contact a New Carrollton Metro accident lawyer who can take the information you've gathered and investigate your claim.
About New Carrollton Metro Transportation
According to the WMATA, Metrobus takes over 400,000 trips every week (Monday through Friday) and services 11,500 bus stops in DC, MD, and VA. It is classified as the sixth busiest bus transportation service in the U.S, with more than 1,500 buses carrying passengers across 325 different routes."
Several rails serve the New Carrollton area including the Washington Metro, MARC, and Amtrak. The New Carrollton metro stop serves as the last (or first) stop on the orange line, while the MARC runs from Union Station in DC to all the way through New Carrollton and Seabrook towards Baltimore. In addition, a New Carrollton Amtrak is available for people traveling longer distances with a stop located just inside the beltway. These transportation options also doesn't take into account the many buses moving through the city, making it no surprise that Metro accidents occur.
Call a Metro Accident Attorney Today
Unfortunately, when an accident does happen with you on board, you become just one of the people in New Carrollton who've been injured in a Metro accident. Luckily, an experienced New Carrollton Metro accident lawyer can help. Call our firm today and conduct your free initial consultation.