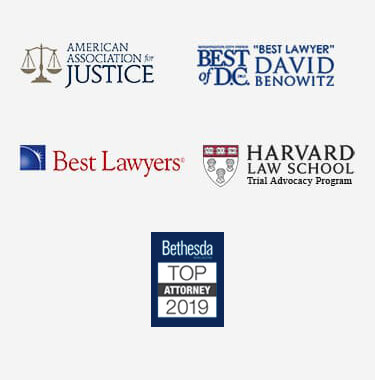 Glen Burnie Car Accident Lawyer
Despite significant advances in vehicle safety features and multiple legislative initiatives to crack down on unsafe driving, motor vehicle accidents are still the most common source of personal injuries in Maryland. To make matters worse, recovering comprehensively through a personal injury claim following this kind of incident can be incredibly complex and time-consuming, especially if you try to do it without guidance from a legal professional.
A knowledgeable Glen Burnie car accident lawyer could be a critically important ally to have if you want to give yourself a fair chance at the recovery you deserve. Once retained, your dedicated personal injury attorney could effectively defend your best interests while also working to minimize the impact that procedural rules and restrictive legal precedents have on the outcome of your case.
What Constitutes Negligence in a Car Accident Claim?
"Negligence" is the basic legal principle that almost every successful car accident claim is built around, and the first and most essential element of negligence is the existence of a duty of care—or rather, a breach of one that directly leads to someone else getting hurt. In essence, a duty of care is an explicit or implicit responsibility to follow basic safety rules, maintain awareness of one's surroundings, and generally act the way a reasonable person would given the circumstances.
Every motor vehicle driver assumes such a duty from the moment they start their engines to the second they shut them off again, and anything from a traffic violation to a moment of distraction to a prolonged bout of road rage could qualify as a breach of it. However, while the existence of this duty is never in question during car accident claims, proving a specific violation and showing that it proximately caused a plaintiff's injuries can often require extensive evidence, as well as some deft legal maneuvering to present that evidence in a compelling way.
An experienced Glen Burnie car crash attorney could take the lead when it comes to subpoenaing surveillance camera footage, collecting physical and photographic evidence from an accident scene, tracking down eyewitnesses, and even bringing in accident reconstruction experts to testify on an injured party's behalf. They could also ensure that all this is done within the applicable statutory filing deadline, which Maryland Code, Courts & Judicial Proceedings §5-101 sets at three years after a plaintiff's discovery of their injuries in most situations.
Maximizing the Amount of Compensation Available
A successful settlement demand or civil lawsuit may allow a car wreck victim to recover for both economic and non-economic losses, including car repair or replacement costs, past and future medical bills, past and future income losses, and various types of physical pain and emotional trauma. However, as per MD Code, C&JP §3-2A-09, the most a civil plaintiff filing in 2021 can recover for non-economic forms of harm is $890,000.
Perhaps even more importantly, court precedent in Maryland holds that a personal injury victim who bears any percentage of fault at all for causing or worsening their own losses cannot recover any compensation through ensuing litigation. Once again, representation from a seasoned car accident lawyer in Glen Burnie could make all the difference in whether this "pure contributory negligence" system prevents recovery for a severely injured plaintiff.
Reach Out to a Glen Burnie Car Accident Attorney Today
No matter what specific actions or failures to act led to you suffering harm in an auto accident, the process of pursuing civil restitution for your ensuing damages is rarely a simple one. You may need to have a great deal of evidence supporting your version of events to even have a valid claim in the first place, and numerous legal roadblocks could still stop your case before it even begins.
Fortunately, help is available from a Glen Burnie car accident lawyer who is willing to work tirelessly to secure a favorable case result on your behalf. Schedule a consultation by calling today.