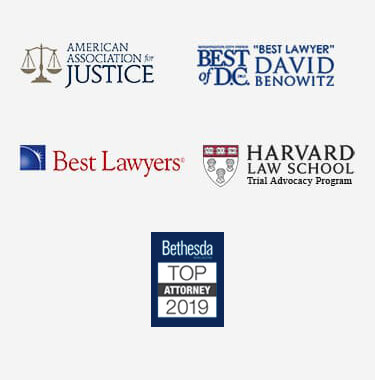 Glen Burnie Slip and Fall Lawyer
Any time someone loses their footing unexpectedly, they could be at risk of serious injury if they fall in an awkward way or impact a hard surface on their way to the ground. In light of that, property owners who open their land up to the public in any capacity have a duty to check their property for conditions that could cause visitors to trip or slip, and they could bear civil liability for any accident that results from their failure to do this.
That being said, successfully recovering compensation following this kind of incident can be extremely challenging without assistance from a Glen Burnie slip and fall lawyer. Once retained, a seasoned personal injury attorney could ensure you understand your rights under the circumstances, help collect and present evidence of negligence by a property owner, and work to ensure that contributory fault on your part does not prevent you from getting the compensation you need.
Recoverable Damages through a Successful Claim
If a property owner's negligent upkeep of their property is the direct cause of an accident that leaves a lawful visitor injured, that property owner—or the person responsible for managing the property at the time of the incident—may bear financial liability for any "compensable losses" that visitor sustained. Importantly, "compensable" in this context does not mean "quantitative"—any form of harm stemming from a trip and fall injury could be factored into an ensuing civil claim, whether it has an objective financial value or not.
With this in mind, a skilled Glen Burnie slip and fall attorney could help pursue restitution for damages like:
Past and future medical expenses
Damage to personal property
Lost work wages/salary
Lost future earning capacity
Physical and emotional pain
Lost enjoyment of personal opportunities
However, claimants do not have unlimited time to file suit, as Maryland Code, Courts & Judicial Proceedings §5-101 sets a three-year filing deadline for most forms of personal injury litigation.
Proving Liability While Avoiding Contributory Fault
Even if a victim of a slipping or tripping accident can prove their losses stemmed directly from their fall, they cannot compel a property owner or manager to compensate them for those losses unless they can prove legal negligence by that person or entity. To bear liability for any kind of accident on their property, a landowner or manager must have failed to fulfill the duty of care they owed to lawful visitors to maintain safe conditions on said property, and the injured party generally must have been on that property legally.
Furthermore, court precedent in Maryland holds that accident victims found partially responsible for their own injuries are ineligible to recover any compensation whatsoever for ensuing losses. Support from a seasoned trip and fall lawyer in Glen Burnie can be crucial to contesting these types of allegations and preserving an injured person's right to financial recovery.
Seek Help from a Glen Burnie Slip and Fall Attorney
Slip and fall accidents cause serious injuries resulting in hundreds of thousands of dollars in total losses every year, and many of them could have been avoided save for the negligence of the party responsible for the property where they occurred. Fortunately, skilled legal counsel could help you demand fair financial restitution if you suffered harm under circumstances like this.
A conversation with a knowledgeable Glen Burnie slip and fall lawyer could clarify your legal options and put you on track for a positive outcome to your claim. Call today to schedule a consultation.