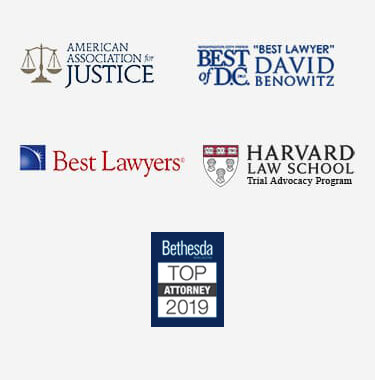 Glen Burnie Truck Accident Lawyer
Under federal law, semi-trucks that are fully loaded with cargo and traveling on interstate highways can weigh up to 80,000 pounds, every ounce of which is under the control of a single driver who may be working long hours for several days in a row. Unfortunately, this combination sometimes has devastating and even deadly consequences, as accidents involving commercial trucks tend to cause catastrophic harm to the occupants of smaller vehicles involved.
If you got hurt in a wreck caused by a negligent trucker or trucking company, you may struggle to recover the civil compensation you deserve without help from a Glen Burnie truck accident lawyer. Working with a personal injury attorney could be key not only to maximizing your financial recovery, but also to navigating around common legal roadblocks that may inhibit your pursuit of financial restitution.
Recovering for Damages Within Statutory Deadlines
Because commercial trucks are so much bigger and weigh so much more than commuter cars, drivers and passengers in those smaller vehicles often suffer injuries in truck crashes that have lasting physical, financial, and personal repercussions. Because of this, it is usually important to focus on both the short-term and long-term impacts of truck accident injuries when it comes to civil recovery following this type of incident.
A qualified Glen Burnie truck accident attorney could provide irreplaceable assistance demanding restitution for both economic and non-economic losses stemming from a truck wreck, including but not limited to:
Emergency medical bills
Future medical costs, including expenses for physical therapy, specialized equipment, and prescription medications
Lost wages during recovery from injuries
Lost future earnings due to long-term disability
Car replacement costs
Physical pain and suffering
Lost consortium and/or enjoyment of life
However, even if a truck crash results in life-changing injuries whose full financial value may not become clear for years or even decades, prospective plaintiffs still generally must file suit within the three-year deadline set by Maryland Code, Courts & Judicial Proceedings §5-101. Waiting longer than three years after discovering injuries caused by a truck accident will likely leave an injured party unable to recover any compensation for that incident.
The Possible Impact of Contributory Fault
In addition to proving that negligence by a truck driver, that driver's employer, or a third party such as a mechanic or a supplier directly led to an accident occurring, truck crash victims in Maryland must also show that they bear no fault whatsoever for their own injuries. This is because, unlike many other states that follow some form of "comparative fault" system when adjudging plaintiff liability in personal injury claims, Maryland courts follow a "pure contributory fault" system.
Under this approach to plaintiff liability, anyone who bears any percentage of fault at all for their damages—even as little as one percent compared to a defendant's 99 percent—cannot recover any compensation for losses stemming from that particular incident. Seeking assistance from a skilled truck wreck lawyer in Glen Burnie may be the only way of effectively contesting allegations of contributory fault and preserving the right to recovery.
Consider Working with a Glen Burnie Truck Accident Attorney
Even if it seems obvious that a reckless or careless trucker was responsible for your roadway accident, you may have a very hard time proving so in court if you try to fight your case alone. Trucking companies often devote significant financial resources to defending themselves from civil liability for accidents, and unrepresented plaintiffs generally have slim odds of coming out on top against a veritable army of defense attorneys and insurance agents.
Fortunately, you could put yourself on more even terms and boost your chances of a positive case result by retaining a knowledgeable Glen Burnie truck accident lawyer. Call today to schedule a meeting.