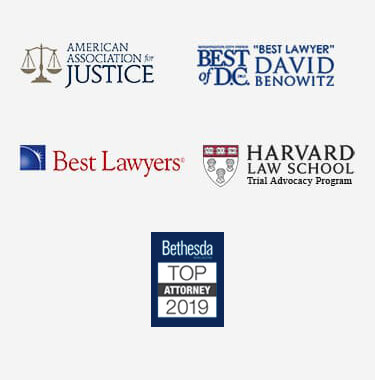 Glen Burnie Workers' Compensation Lawyer
A workplace accident can take you out of commission for a week, a month, or even much longer. Along with your income stream drying up, you may be facing a slew of doctor's appointments, rehabilitative therapy, and a growing stack of medical bills.
A Glen Burnie workers' compensation lawyer could aid you in obtaining the benefits that you could be entitled to as a covered employee under Maryland law. A qualified attorney could help plan the submission of your claim, evaluate benefit offers to determine if it will meet your needs, and even appeal a claim denial or take the case to court to fight for your legal rights.
The Claim Process Overview
Unfortunately for many, filing a workers' compensation claim can be just the beginning of obtaining benefits. It is important to note that meeting all the criteria on the first file can be difficult. If a worker is considering making a claim, a legal advisor could assist them in following the necessary steps to meet the law's requirements.
The claim itself is paperwork-driven, but relatively straightforward. However, the insurance company or employer reviewing the claim will scrutinize the application for mistakes. Legal definitions of covered employees and injuries can ensnare applicants without their realizing it.
Denial notifications will inform an employee of the specific deficiencies in their claim. Reading and understanding the notice will help them prepare for success upon resubmission.
What to do After Receiving a Claim Denial
If denied, an employee must file contesting issues with the Maryland Workers' Compensation Commission and request a hearing. After receiving the claimant's filing, the Commission will either issue a benefits award to the claimant or schedule a hearing where both the claimant and insurer can speak and present their evidence. The hearing has procedures and rules, including, for example, what the parties can present as evidence and how they may do so. Because of this, it is advantageous for an appellant to become familiar with this system.
If the Commission denies a claimant's benefits, they can ask for a rehearing. These are seldom granted except under circumstances where new evidence is uncovered or a commissioner's error of law. An experienced local workers' compensation representative could prepare for an applicant's hearing and advocate for their rights before the Commission.
Appealing to Maryland State Court
If the denial stands, after the initial hearing and possibly a rehearing, a claimant can file with the Maryland Circuit Court in Glen Burnie. The court uses a standard of review that presumes the Workers' Compensation Commission made the correct decision.
At this stage, a claimant faces an uphill battle in part because it can be difficult to augment the record with additional evidence. If a claimant loses at the Maryland Circuit Court level, they may still appeal to the Maryland Court of Special Appeals. At any stage, plaintiffs need to pay close attention to the requirements of a worker's comp claim or else they could face having their case thrown out.
Get in Touch with A Glen Burnie Workers' Compensation Attorney
By right, workers who suffer injury or occupational disease as a consequence of their job can receive workers' compensation benefits. Benefit payments cover medical expenses, provide income relief, and can have long-term payouts in the case of permanent disability or death.
It is hard to complete all the steps of a workers' comp claim in a timely and adequate manner while you are dealing with an illness or recovering from injury. Hiring an attorney could help you complete the process thoughtfully and efficiently. Get in touch with a Glen Burnie workers' compensation lawyer to learn more about applying for benefits.