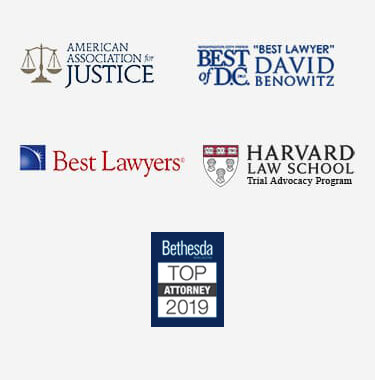 Glen Burnie Medical Malpractice Lawyer
Given how in-demand their services are and how crucial their assistance can be to maintaining your health, it is more than reasonable to expect that doctors and nurses from whom you seek treatment will act reasonably and with your best interests as their priority. Unfortunately, even trained medical professionals act irresponsibly in some situations, potentially leading to serious harm that could have been avoided with proper care.
Holding a healthcare provider or facility responsible for a personal injury is a uniquely complicated endeavor, so you should speak with a qualified personal injury attorney before trying to pursue this type of claim yourself. A knowledgeable Glen Burnie medical malpractice lawyer could work on your behalf to maximize your chances of full financial recovery while also complying with the procedural requirements for cases of this nature.
Recoverable Damages Through Successful Litigation
If a doctor, nurse, technician, or other staff member of a healthcare facility causes harm as a direct result of their own neglect or inattention, they or their employer may be civilly liable for any financial, physical, and personal forms of harm that ensue. On the economic side of things, a successful medical malpractice claim could seek restitution for additional medical expenses required to treat the consequences of a doctor's negligence, lost income from time missed at work, and potentially lost future earning capacity if malpractice leads to long-term disability or disfigurement.
However, recovering for non-economic damages like physical pain, psychological trauma, and lost enjoyment of life can be a bit more challenging, as Maryland Code, Courts & Judicial Proceedings §3-2A-09 restricts financial recovery for these kinds of losses to $845,000 per case as of 2021. Slightly higher caps apply to malpractice cases involving wrongful death with more than one beneficiary, as a Glen Burnie medical malpractice attorney could explain in more detail if applicable.
How Malpractice Claims Differ from Other Cases
In addition to the aforementioned limit on recovery for non-economic harm, state law also imposes a number of restrictions on medical malpractice claims that do not apply to personal injury claims arising under other circumstances. Most notably, Maryland Code, Courts & Judicial Proceedings §3-2C-02 requires medical malpractice plaintiffs to file a "certificate of a qualified expert" either alongside their initial complaint or within 90 days of submitting that complaint.
In this certificate, a "qualified expert" must confirm based on their own review of available evidence that a breach in the standard of care for the defendant's discipline occurred under the circumstances, giving the plaintiff valid grounds to file suit. As defined in Maryland Code, Courts & Judicial Proceedings §3-2C-01, a "qualified expert" is someone without a financial or personal interest in the claim in question who is qualified and/or licensed to practice in the same field(s) as the defendant(s) in the claim.
Additionally, Maryland Code, Courts & Judicial Proceedings §5-109 generally forbids malpractice victims from filing suit more than three years after discovering their injuries or five years after sustaining their injuries in the first place, whichever comes first. Other rules may apply to victims injured when they are minors.  A medical negligence lawyer in Glen Burnie could provide crucial assistance when it comes to building and submitting a comprehensive claim within this statutory deadline.
Seek Help from a Glen Burnie Medical Malpractice Attorney Today
Everyone who seeks professional medical treatment should receive high-quality care from the people entrusted with their care, so anyone who suffers harm through a lack of such care should be compensated for their ensuing losses. That being said, actually proving accountability for medical malpractice and recovering for damages can be immensely complex without guidance from skilled legal counsel.
Fortunately, a seasoned Glen Burnie medical malpractice lawyer is available to represent your best interests and work with you to tenaciously pursue a positive case result. Learn more by calling today.