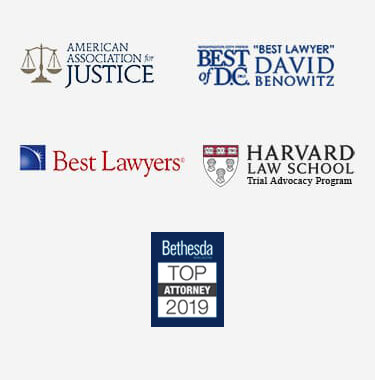 Glen Burnie Wrongful Death Lawyer
Losing a family member suddenly under any circumstances can be an extraordinarily challenging ordeal to go through, but nothing compares to learning that a loved one lost their life because someone else acted recklessly or carelessly. Seeking civil compensation from the party responsible for your family member's accident may understandably be the last thing you are thinking of at a time like this, but it could also be critical to preserving your family's future financial security.
A Glen Burnie wrongful death lawyer could serve as a compassionate and dedicated ally throughout any litigation you choose to pursue in the wake of your family member's premature death. In addition to helping you maximize available recovery, a qualified personal injury attorney could also work to ensure that no procedural or legal roadblocks get in the way of your family seeking the closure you need.
Who May File a Wrongful Death Claim?
In many respects, wrongful death claims follow the same basic procedural rules as typical personal injury claims, since most of them center around the plaintiff(s) alleging a violation of a duty of care by the defendant(s) that leads to an accident. By necessity, though, the party directly impacted by said negligence cannot file suit themselves, so the right to file instead passes to their surviving spouse, parents, or children, or to their financial dependents and/or relatives by blood or marriage if there are no surviving immediate family members.
Another key difference between wrongful death litigation and standard personal injury cases is the applicable deadline for a case to begin. While the plaintiff in a typical personal injury claim must file suit either within three years of their injury or three years of discovering their injury, Maryland Code, Courts & Judicial Proceedings §3-904 holds that wrongful death plaintiffs must file suit no later than three years following the decedent's death.
This section of state law also sets effective deadlines of three years following discovery of cause of death or 10 years after the actual date of death if the decedent in a wrongful death claim passed away due to an "occupational disease," i.e., a disease caused by being exposed to a toxic substance while working. A Glen Burnie wrongful death attorney could explain these and other procedural rules in more detail during a confidential consultation.
How State Law Limits Recovery in Wrongful Death Cases
Through a successful wrongful death claim, surviving family members of the deceased individual may recover for various forms of harm they experienced as a direct consequence of their loved one's death, including funeral expenses, lost financial support, lost love and companionship, and lost guidance. A representative of the decedent's estate may pursue a separate survival action for losses sustained by the decedent prior to passing away, such as emergency medical expenses and physical pain from injuries.
As a wrongful death lawyer in Glen Burnie could affirm, though, MD Code, C&JP §11-108 caps recovery for non-economic damages at $890,000—as of 2021—in wrongful death claims filed by a single plaintiff. This cap expands to $1,335,000 for wrongful death cases with more than one beneficiary, and the combined value of non-economic recovery for wrongful death claims and survival actions filed together cannot exceed $2,225,000.
Consider Working with a Glen Burnie Wrongful Death Attorney
Attempting to make up for the value of a loved one's life with financial compensation is an impossible task, and accordingly, that is not the intent behind wrongful death litigation. Instead, the goal is to protect surviving family members as much as possible from lasting economic harm as a result of another person's negligence, while also proving a measure of justice against the party responsible for their incalculable loss.
A knowledgeable Glen Burnie wrongful death lawyer could go over more specific options for recovery over the course of a private initial meeting. Call whenever you are ready to schedule yours.