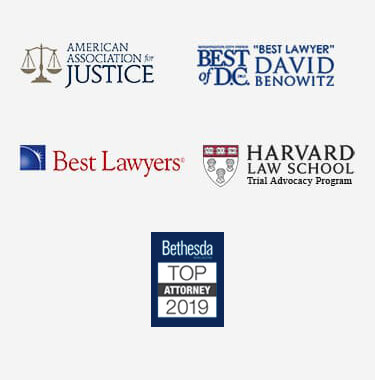 Mistakes to Avoid Following An Accident in Maryland
There are a number of factors that go into deciding the value of a person's case, however, a few minor mistakes on the injured party's side could greatly affect the outcome of their claim. Major mistakes to avoid following an accident include not seeking medical treatment in a timely manner, not following up on treatment or medical/physical therapy appointments, using social media too liberally throughout the process of the case, and more.
To ensure you avoid these mistakes and anything else that could potentially impact a claim, contact a Maryland accident attorney today.
Medical Treatment
The biggest mistake a person can make for their personal injury claim is to wait too long before getting medical treatment for accident injuries. Generally speaking, a couple of days is really the maximum a person should wait before seeking treatment after an accident. Any longer of a delay makes it look like the individual was not really injured that badly to the insurance company and they will evaluate the individual's claim with that in mind.
Another major mistake in personal injury claims is to miss medical or physical therapy appointments and not following through with prescribed treatments. This will only hurt the individual's case and its value.
Avoiding This Mistake
People make these mistakes because the general public, by most accounts, is not familiar with how insurance companies view injury cases. For whatever reason, life may get in the way and they don't make medical treatment a priority, or don't feel the onset of serious pain from the motor vehicle accident until later. Additionally, some may want to wait and see if the pain will subside on its own and only seek treatment when it does not.
It is generally advised, therefore, to go to the emergency room, even if you do not feel too injured after the accident.  In many cases, serious injuries do not manifest until much later. However, by treating at the emergency room, it demonstrates to the insurance company that the individual considered their injury serious enough to seek treatment immediately.
Online Presence
A person should monitor what they post on Facebook, Instagram, Twitter, and other online social media platforms following the accident and throughout the process of their personal injury case. At depositions and in discovery, insurance companies and their attorneys often ask for profile names so that they can research an injured person's online social media presence.
If the insurance company checks online and see pictures of an allegedly injured person running a marathon, jumping on a trampoline, etc., when they are claiming to be seriously injured, it will alter the insurance company's take on the case.
People make these mistakes because they're not really aware that their social media accounts and social media presence are being policed by defense counsel and/or the insurance company and its adjuster.  They don't think the insurance company is going to be looking at or checking up on those profiles.
How an Attorney Will Help
At the beginning of the case, we make it a practice to warn clients to be vigilant in seeking and following through with all prescribed medical treatment, as well as to be aware of what they post online throughout the entire litigation process.
Clients need to realize that they are as much responsible for the outcome of their case as the lawyer is.  They must play an active part in their case including participating in the discovery process, making themselves available for meetings, and showing up for depositions.