Maryland Personal Injury Lawyers
A Team of 40 Experienced and Knowledgeable Attorneys Ready to Fight For You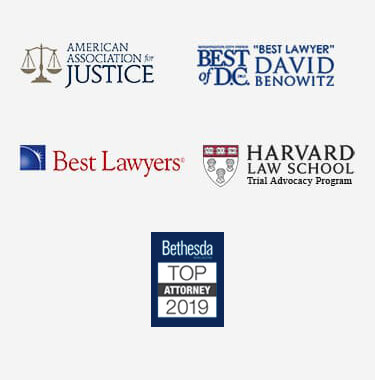 How Does Payment With a Maryland Personal Injury Lawyer Work?
If you have been injured in Maryland due to someone else's negligence but are unsure of how much it will cost to file a lawsuit, the following is important information you should know. Below, an injury attorney in Maryland discusses how payment works, how much you can expect to pay upfront, and what it means to work on a contingency fee basis.
For more information on payment with an injury lawyer or to discuss the specifics of your injury claim, call and schedule a free consultation with a Maryland injury lawyer today.
How Much Will It Cost To File An Injury Claim in Maryland?
It is a contingency fee based system meaning that there is no upfront cost for your consultation or for any work performed. The way our firm works is that we only recover something or we only take payment on a case if we have recovered something for the client.
Typically the way this system works our case is that it is if the case settles before a lawsuit has been filed our attorney fees are a certain percentage of the amount that is recovered and if the case resolves after a lawsuit has been filed either by a jury verdict or by settlement or bench trial it is a higher percentage of the total recovery as attorney fees.
How Long Will It Take To Get Paid in an Injury Case?
Well Maryland has 2 different courts. There is a district court which is for cases where the damages that you are entitled to are capped at $15,000 and $30,000, and there is a circuit court where your damages you can sue for aren't limited.
In the district court once you file a lawsuit there will be a trial date within 3 to 4 months from the date you file the complaint so that case can last much shorter than a circuit court case where you get a trial date approximately a year and a half after you file a lawsuit.
Planning the Finances of the Case
Well none of that cost is born by the client themselves. The attorneys they will handle the filing fees for that. Typically, it is $35 to file a case in the district court and $150 in the circuit court.
Because it is contingency fee basis business, we will fund all the expenses for the lawsuit so there is no cost to the client in paying for consultation or any of the expenses during the course of the lawsuit or the case.
Maryland Injury Resources