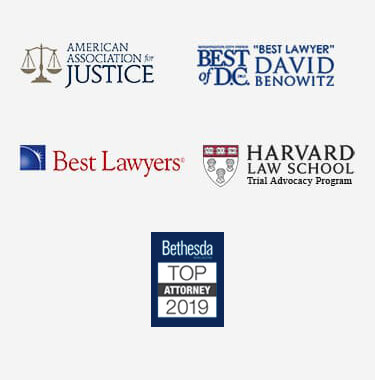 Unique Aspects of a Montgomery County Medical Malpractice Case
Medical malpractice involves a tort or a civil wrong very much like other personal injury claims. However, the main elements of a medical malpractice case would be duty and standard of care. Health care professionals have to act in accordance with the standard of practice of a member in the same profession with similar training and experience. For a medical malpractice claim, there has to be a breach of duty, and then that breach must have caused an accident. Additionally, the claimant must have suffered damages due to the breach of that duty. The damages could include medical expenses, pain and suffering, mental anguish, and loss of enjoyment of life.
Due to the many unique aspects of a Montgomery County medical malpractice case, it is best to seek help from an experienced attorney. A medical malpractice lawyer could determine the validity of your claim and help you seek compensation for all of your damages.
Common Types of Medical Malpractice
When a health care provider has deviated from that standard of care that the other members in the same profession with similar training and experience exhibit, then there has been a breach of duty. Mistakes can be made that are within the standard of care if another health care provider would reasonably have done. There big difference is between the outcome and the mistakes. Just because the patient has a bad outcome does not necessarily mean there was a mistake. There has to be a deviation from something that a reasonably prudent health care provider would do.
There are several forms of medical malpractice. The most common forms of medical malpractice include:
Delayed diagnosis

Failure to treat

Birth injuries

Surgical errors

Lack of informed consent
A skilled attorney could investigate your accident as well as your injuries to determine if malpractice has occurred.
What To Do During Initial Consultation With An Attorney?
When an individual believes they may have been injured by a treating physician or other health care provider, they should make an appointment to meet with an experienced medical malpractice attorney. During the initial consultation, it would be very important for the individual to tell their story, in complete detail, so the attorney has a good idea of what took place. Sometimes the attorney will ask questions about their prior medical history, prior claims history, and subsequent medical history.
The time spent during an initial consultation is will give the attorney all the information they need to begin their investigation into the individual's claims. This is a time-consuming process, which begins with the attorney gathering all the pertinent medical records of the individual and then having them reviewed by an expert physician in that field. When the expert physician prepares their report for the attorney, they will make a final determination whether or not medical malpractice did occur and whether or not they will pursue the matter.
Retain the Services of a Medical Malpractice Lawyer
When an individual feels that their medical care or treatment may have been questionable, they should absolutely contact an experienced medical malpractice attorney as soon as possible. There is a statute of limitations with regards to medical malpractice claims that you should be aware of, as well as the deadlines and due dates of many different filing procedures.
The legal process can be very burdensome for you to do on your own. An experienced medical malpractice attorney could guide you through the claims process and the court system to help you seek the compensation you need. Call today to learn more about the unique aspects of a Montgomery County medical malpractice case and how an attorney could help.