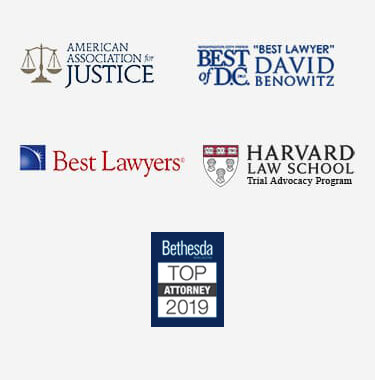 Montgomery County Emergency Room Malpractice Lawyer
An emergency room doctor may not properly evaluate the symptoms or may not properly order a diagnostic test, which may be considered medical malpractice. A medical malpractice claim can be brought against any health care provider, nurse, or any other subsets of providers who are considered health care providers. ER doctors are trained and board-certified in emergency medicine, which is sometimes treated differently than specialty medicine.
There is no exception for emergency room doctors because it is an emergency. They still have an obligation to triage a patient and to ensure they are treated for any life-threatening illnesses and to get that patient stable. If proper, they will make a diagnosis, and either discharge them or refer them to a specialist.
If someone feels they were a victim of medical malpractice from an ER visit, the first thing they should do is contact a Montgomery County emergency room malpractice attorney. A seasoned medical malpractice attorney could advised as to what steps should be taken.
What is the Standard of Care?
The standard of care is somewhat specific to the emergency room. In order to bring a claim, they would have to have another provider who works in emergency medicine or performs similar or the same type of diagnosis or procedures in order to prove that there was a breach in the standard of care. For example, if they are making a claim against an emergency room physician, they would need to have another emergency room physician testify that the other emergency room physician breached the standard of care.
An experienced Montgomery County emergency room malpractice lawyer could evaluate the actions of the health care professional to determine if they deviated from the standard of care.
How Are Emergency Room Errors Different From Other Medical Settings Where Malpractice Might Occur?
In an emergency room, the health care providers have access to:
More diagnostic testing and equipment
Ability to do complete blood work
CT scan, x-rays or MRIs
Most other necessary hospital tests
A primary care physician or even urgent care may not have access to those tests. An ER medical provider may be found to be negligent for not performing some of the available testing or diagnostics that are available. A seasoned emergency room malpractice attorney in Montgomery County could review the facts of the case to determine which parties, if any, could be held liable for damages.
Let a Medical Malpractice Attorney Help
Immediately after determining negligence has occurred in the ER, it is best to reach out to a seasoned Montgomery County emergency room lawyer. The lawyer's goal when investigating medical malpractice should be to determine whether there was a breach of the standard of care and to recover compensation for the injured party. This is accomplished by obtaining all of the medical records, reviewing those records, then having an expert in the field review them to make a determination as to whether there was a breach in the standard of care. Schedule a consultation today to learn about what may be possible in your case.