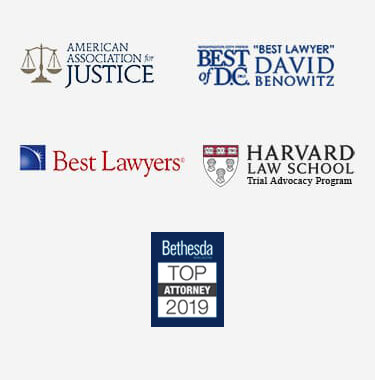 Statute of Limitations in Baltimore Lead Poisoning Cases
The symptoms of lead poisoning may mimic other medical conditions. As a result, you may not recognize lead poisoning in your child or another family member right away. If you suspect lead poisoning, however, you should take steps to obtain a proper diagnosis right away.
Since there is a statute of limitations in Baltimore lead poisoning cases, injury victims have only a limited amount of time in which to file their claims for compensation.
Aside from obtaining medical testing and care for suspected lead poisoning cases, you also should consider consulting a personal injury lawyer for advice. Legal counsel could assess your injuries and identify potentially liable parties who may be responsible for the lead poisoning incident.
With a strong legal advocate to represent your interests, you may be able to bring a claim for damages against all responsible parties.
Time Limits on Lead Poisoning Claims
Lead poisoning claims follow the same time limits as many other types of personal injury claims under Maryland law. Generally, individuals have three years from the date of the incident that led to their injuries in which to file their lead poisoning claims. Failing to bring claims within this timeframe or statute of limitations could result in an inability to seek any compensation for injuries from the incident.
Children who suffer injuries from lead poisoning as minors, however, are subject to different rules. Once children turn 18, they have three years to file their claims. After their 21st birthdays, however, injury victims are no longer able to pursue lead poisoning claims based on injuries that they sustained as minors.
Despite this statute of limitations for lead poisoning cases in Baltimore, individuals always should take steps to bring their claims as promptly as possible. These claims typically require a great deal of investigation to determine the identity of any appropriate parties and any potential sources of compensation. Legal counsel also is likely to need to time to examine medical evidence and accumulate proof of lead exposure from particularly buildings or residences.
Filing Injury Claims Based on Lead Poisoning
Once individuals have determined where and how the lead exposure occurred, as well as identify potentially liable parties, they can proceed with a claim for damages. If an existing insurance policy maintained by the property owner at the time the lead poisoning occurred may provide coverage, then negotiations may start with the insurance company. In some cases, parties may reach a settlement amount that resolves the claim, although the negotiations process could be lengthy.
If a settlement is not possible, then individuals must proceed to trial with their claims. Trial preparation is an intensive process and requires definite proof of negligence on behalf of the property owner. Medical evidence also is necessary to establish the causal connection between the lead exposure and the injuries suffered by the victims.
Compensation for Lead Poisoning Claims
Even when individuals are successful in winning compensation for their lead poisoning injuries, collecting that compensation can be challenging. First, landlords do not always maintain insurance policies to protect their tenants from injuries, which leaves payment up to the landlords themselves. Collecting hefty judgments from individual landlords is not always a possibility.
Furthermore, some insurance policies contain lead exclusions. This means that the insurance companies have no duty to provide coverage for injured property occupants if the injuries resulted from lead exposure. Again, responsibility for paying any judgments would rest with the individual property owners.
Be Aware of the Statute of Limitations in Baltimore Lead Poisoning Cases
Due to the statute of limitations in Baltimore lead poisoning cases, promptly consulting a personal injury lawyer could be essential to your ability to maintain a valid claim. Missing this deadline could foreclose any opportunity to seek compensation for your injuries. You also may lose the chance to hold negligent property owners accountable for their wrongful actions in exposing you and your family members to lead.
Gathering evidence in support of a lead poisoning injury claim is not always a straightforward or easy process. When lead poisoning may have occurred to a child many years ago, definitively proving liability may be challenging. Getting legal advice as soon as you are aware that lead poisoning is a potential cause of your injuries may be critical.