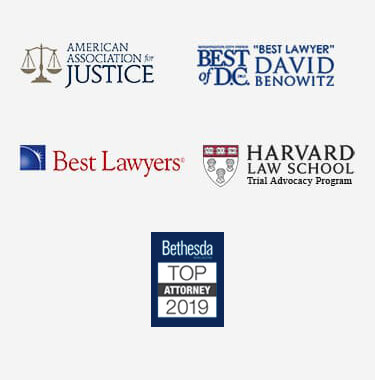 Annapolis Slip and Fall Lawyer
Accounting for thousands of deaths every year, slip and fall injuries are a very common type of injury in the United States. A slip and fall injury can occur on the job, walking to work, or while shopping in a department store.  Slip and fall lawsuits are difficult to win, but an accomplished slip and fall lawyer can guide you through the process of an Annapolis personal injury case and help you recover monetary damages. Contacting an Annapolis slip and fall lawyer should be your first step toward seeking compensation.
Slip and Fall Injuries in Maryland
How badly have you been hurt due to your slip or fall? Serious injuries include neck and back strain, broken bones, muscle and joint tears or traumatic brain damage. Any of the following circumstances may have caused the injury and warrant contact with a Annapolis slip and fall lawyer:
Waxed or oiled floors
Food or beverage spill
Ice or snow buildup
Sidewalk, stairwell or walkway damage
Perhaps you were not injured because of noticeable damage, but inadequate lighting in your work space contributed to the injury. Maybe an employer did not provide sufficient training for you to complete your job without risk. Your individual case will be treated with ultimate care by a skilled Annapolis slip and fall lawyer because they know no two cases are alike. They strive to ensure that the judge, or in some trials, the jury evaluates each detail of your specific case. Often an experienced slip and fall lawyer in Annapolis can avoid trial altogether and negotiate an excellent settlement for their client.
How Can You Win a Slip and Fall Claim?
Negligence is the most important aspect of any slip and fall injury case. Property owners are responsible for keeping premises in order and if injuries result due to a lack of care on their part, they may be liable for damages. There are four aspects of negligence that must be systematically sustained through the presentation of evidence:
Duty
Breach of duty
Causation
Damages
Duty or "duty of care" is the legal obligation imposed on an individual or corporation requiring adherence to a standard of reasonable care during the performance of acts that could forseeably harm others . A breach of duty can be proven in some instances when the Annapolis slip and fall lawyer produces evidence showing the property owner either knew about the potential danger and did not fix the problem, or they should have known about the potential danger but did not. Once these two elements are proven, it must be shown that the property's hazardous condition was the cause of the slip and fall injury, and that the damages occurred as a result of it. Be sure to hire a slip and fall attorney in Annapolis who can examine the facts surrounding your injury and offer sensible advice on how to proceed. If the situation possesses enough facts to prove each stage of negligence on the part of the property owner, you may successfully win your slip and fall injury lawsuit.
Hire an Experienced Annapolis Slip and Fall Attorney
You know the facts about your case. Now it's time to take the next step and share your story with an Annapolis slip and fall lawyer. Filing a slip and fall injury lawsuit might seem straightforward, but the legal system is fraught with complexities. You need an Annapolis slip and fall lawyer with a comprehensive understanding of the law, and the ability to form a winning case which leaves no doubt in the minds of the judge and jury. Your slip and fall injury may have sidelined you from work and interrupted your daily life. You deserve a fair shot at financial compensation for the injury suffered, which was in no way your fault. Discuss your case with a practiced Annapolis slip and fall attorney today.