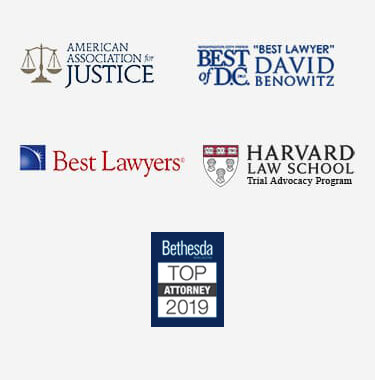 Annapolis Medical Malpractice Lawyer
Medical malpractice occurs when a healthcare provider's actions fall outside the generally accepted standard of care. The medical malpractice standard of care for Maryland encompasses the accepted procedures and practices that medical professionals use when treating a particular disease, injury, or disorder. If a medical practitioner's actions fall outside the standard of care common to a particular area, then that could potentially create a claim for medical malpractice.
Malpractice includes things like misdiagnosing a condition; failing to diagnose a condition; administering treatment improperly; prescribing the wrong medication; not informing someone about certain risks associated with treatment; or not informing someone about certain medication risks.
If you have suffered at the hands of a healthcare provider's negligence, contact an Annapolis medical malpractice lawyer to start your case, and obtain financial compensation right away. An experienced injury attorney in Annapolis can assist in compiling evidence and ensuring you put forth the strongest claim possible.
Elements of Medical Malpractice
The elements of medical malpractice in Maryland are found in the definition.  If a person is injured by a medical professional, they potentially have a claim for malpractice if it fits within that definition. If one of those things on the list, like misdiagnosing, failing to diagnose, or failing to administer treatment occurs, they potentially have a claim.
In terms of filing a claim for medical malpractice, the alleged injury must have occurred within a certain time period. In short, in order for a medical malpractice claim to be successful, the following four elements must be proven by the individual or their Annapolis medical malpractice attorney:
Duty – standard of care;
Breach of duty;
Causation; and
Damages/injuries
In Maryland, patients generally have to file a medical malpractice claim within five years from the date that the healthcare professional caused the injury or within three years from the time the patient discovers the injury, whichever one of those happens first. There are some limitations or different rules that apply to minors, and there are various types of damages available in medical malpractice cases.
Also, in Maryland, medical experts are necessary in order to establish the standard of care, and a relevant medical expert must testify in a med-mal claim that there was a breach of the standard of care and causation, that is, that your injuries would not have happened had the doctor not committed the medical malpractice (i.e. that there was not some other cause of the injury, etc.).
Common Areas of Occurrence
In Annapolis, medical malpractice can be committed by any healthcare provider in any health care facility. Health care providers maintain medical malpractice insurance. Generally, the more healthcare providers a particular facility has, the more potential there is for medical malpractice. Any healthcare provider (not just a doctor or physician) could be the subject of a medical malpractice claim. With regard to doctors, a search of the Maryland Board of Physicians website will reveal any malpractice or disciplinary history associated with any physician who is licensed in the State of Maryland.
The most common types of medical malpractice in Annapolis that warrant the attention of a medical malpractice attorney in Annapolis involve missed diagnoses and surgical errors.
Mistake vs. Malpractice
An incident rises to the level of medical malpractice when the action falls outside the standard of care for what a reasonable, prudent doctor or healthcare provider would do under the same or similar circumstances, in a particular geographic area. When it falls outside of that threshold, then a potential claim for medical malpractice exists.
With certain kinds of specialized medicine, for example, complications with heart surgery, the standard of care is not what a reasonable, ordinary healthcare provider did under the circumstances. The standard of care is how a reasonable heart surgeon would have acted under the same or similar circumstances in a given geographical area, which, in this case, is Maryland.
If a surgeon is trying to repair a torn or fractured meniscus, the standard of care is how a reasonable, ordinary orthopedist or orthopedic surgeon would have acted under the same or similar circumstances. While this may seem broad and vague, it is the standard for determining whether there was medical malpractice, which an Annapolis medical malpractice attorney can assist with.
Importance of an Attorney
It is important to have an attorney who has experience with these kinds of cases and understands how insurance companies handle these kinds of cases and how they attempt to discredit the plaintiffs' cases. For example, the insurance company may look for whether the person had a pre-existing condition that could be an explanation for what happened, as opposed to a healthcare provider's negligence or malpractice.
An Annapolis medical malpractice attorney can also do a thorough investigation of your case and make a determination about whether there is a valid claim for medical malpractice to begin with.
In addition, a lawyer with experience in handling medical malpractice can advise you about an appropriate settlement offer or can make a recommendation to you about whether you should settle a case or go to trial. An experienced malpractice lawyer in Maryland will know the best way to bring out the evidence needed at trial to prevail and to get you the best trial result.  As a general rule, though, out-of-court settlements in Annapolis medical malpractice cases are rare, and most of these cases are likely to be tried.