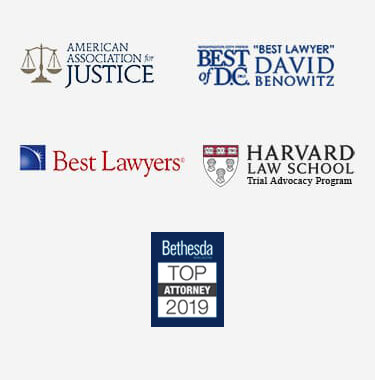 Annapolis Car Accident Lawyer
Auto accidents are all too common. If you find yourself in this situation, facing significant pain or injury, an Annapolis auto accident lawyer is ready and able to assist you. In fact, a qualified auto accident attorney in Annapolis can assist with vehicular assault or negligence, and even accident-related medical malpractice suits. Although accidents may be the result of driver error such as lack of sleep, distraction, texting, or driving under the influence, there are a multitude of other environmental or situational factors that can also cause accidents such as construction, maintenance, vehicle malfunctions and bad weather. Regardless of how the accident happens, there are many reasons why you'll want a qualified Annapolis injury attorney to walk you through your accident case. There are a myriad of hassles and expenses that will occur and you should know how to best protect yourself.
What to do in Case of an Auto Accident
We can represent you for any of the following auto-related accidents:
Motorcycles
Trucks or car crashes,
Pedestrian and bicycle incidents
If you ever find yourself in an accident in Maryland, call a lawyer as soon as possible. After you have been involved in an accident, there are a few important steps to follow in order to better protect your claim. When you have an attorney on your side, they can not only guide you through the entire process, but also keep you aware of certain mistakes that you should avoid to protect your case.
A qualified Annapolis car accident attorney knows all of the different factors to consider and will walk you through every aspect of your case, and what elements play into obtaining your damages, to ensure that you get the compensation you both need and deserve. The expenses of an accident case could be as small as minor auto repair or they could include major medical bills, suffering, and loss of life. Regardless, an Annapolis auto accident attorney will be the resource and guide to protect you during the entire process.
Insurance Companies Role in an Auto Accident
It shouldn't come as a surprise to anyone that the goal of the insurance company's lawyers to is to minimize the company's costs and as such you don't want to trust them to provide you with a fair settlement amount. At the minimum, you deserve to be reimbursed for your vehicle and personal expenses and you may also be entitled to compensation for lost wages, pain and suffering, and other damages. Also, keep in mind that you might not know the full range or your injuries or expenses until much later down the road, and you'll want to prepare for those contingencies as well.
Since every accident is unique, the circumstances of your particular case will determine the settlement amount that could be awarded and no one knows these details better than your Annapolis auto accident lawyer. Speaking with an experienced attorney will help you discern the specifics of your case and what actions may ultimately help or hurt your claim. For example, failing to follow up on medical advice or treatment is often a quick way for an individual to hurt their claim.
There are many benefits of hiring an experienced Annapolis auto accident attorney. Although it is usually the goal to settle out of court, should the case go to trial, you will need the experience of an attorney that knows the judge and has the local experience and reputation that will be critical in winning your settlement. There are a variety of roles that your Annapolis auto accident attorney will fill to assist you through your case including protection against insurance companies, timely completion of the necessary legal documentation, thorough investigation of the details of the case, preparing you for every contingency, and ultimately pursuing solid opportunities for your compensation.
Since Maryland is a contributory negligence state, if the injured person is at fault in any way, they may be barred from recovery completely. Because of the real consequences of this statute, a person should discuss their situation with an experienced attorney before proceeding with their case.
Hiring an Annapolis Auto Accident Lawyer
While being in a motor vehicle accident will never be a positive experience, a qualified auto attorney can make sure that your accident case doesn't negatively impact you into the future. Regardless of how your accident happened, you deserve to be compensated for you for your time, hassle and injuries. An attorney with experience and knowledge will be able to walk you through the process of filing a claim, and work with you to make the process as smooth as possible. They can discuss the different options available for resolving a claim, and help you decide which solution works best for you. For a free and private consultation, contact an experienced Annapolis auto accident lawyer today.