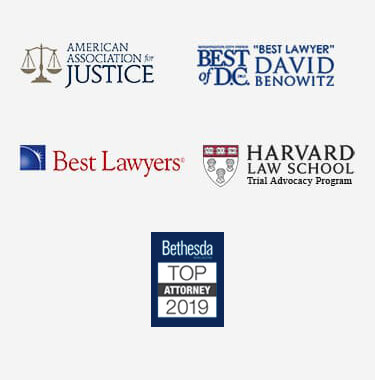 Annapolis Wrongful Death Lawyer
Accidents happen every day in Annapolis, Maryland. Unfortunately sometimes they cause catastrophic injury or even death.  A wrongful death lawyer in Annapolis can often help the victim, and/or the family of the victim, to seek compensation from the negligent party through a wrongful death lawsuit. Talk to an Annapolis wrongful death lawyer to assess your situation. Get advised on the possibility of seeking damages for the difficult circumstances you are facing as the result of serious injury or death that resulted from someone else's negligence.
Filing a Wrongful Death Claim
The Maryland criminal code outlines the laws that govern wrongful death charges and lawsuits in the state of Maryland, these lawsuits are brought by the surviving members of the victim's family as reparation for the loss of life, expenses and earning potential of the deceased.  Referred to as 'beneficiaries,' in Maryland generally only a spouse, child or parent can bring a claim of wrongful death. There are some exceptions, however, which an Annapolis wrongful death attorney can help explain.
Types of Wrongful Death Claims
Motor vehicle accidents count as one of the most common wrongful death claims, with more than 600 people killed annually in Maryland alone, from accidents such as the following:
Fatal commercial truck accidents
Fatal motorcycle accidents
Fatal car crashes
Fatal bicycle accidents
Fatal pedestrian accidents
Wrongful death suits aren't limited to traffic accidents. Other claims can be caused by, but not limited to:
Medical negligence and/or malpractice
Defective and dangerous products
Construction site accidents
Personal assault and violence
Nursing home abuse and neglect
If you are the beneficiary of someone who has died due to another's neglect, you may be able to sue for damages.  A seasoned Annapolis wrongful death attorney can thoroughly review your case, conduct an extensive investigation with attention to relevant details, and advise you accordingly after reviewing all the evidence.
What Goes into Filing a Wrongful Death Claim?
There are a myriad of details that go into investigating and planning for a wrongful death or medical malpractice claim, and the process can be quite lengthy. One of our Annapolis wrongful death lawyers meticulously prepares for each claim in the event that it does go to court. Additionally, because of our extensive experience, we can quickly determine which lawsuits should be pursued to trial, or negotiated for settlement.
Why to Contact an Annapolis Wrongful Death Attorney
Nothing can ever repay for the loss of, or injury to, a loved one.  However, when the cause is the negligent actions of another individual, a Annapolis wrongful death lawyer should be retained to hold that person liable and responsible for their actions.
Additionally, wrongful death attorneys understand both the emotional and financial strain the family is under and are adept at treating the family with sympathy but also handling the case with determination and tenacity.
If you, or a loved one, have endured significant injury or death because of the negligent actions of another, contact our Annapolis wrongful death lawyer for your confidential consultation.