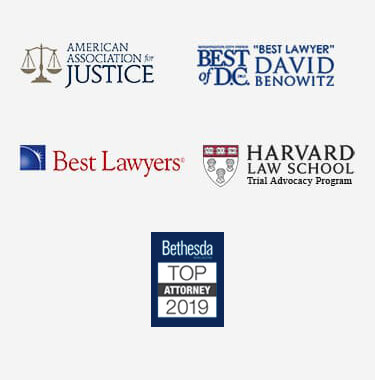 Maryland Nursing Home Bedsore Treatment Cost
Bedsores can be painful and inconvenient, but they can also be costly. When a bedsore develops on the surface of the skin, surgical or medical intervention may be required to return the patient to health. Bedsore treatments consist of a variety of medical interventions, some of which can cost thousands of dollars.
If you or a loved one has had to pay for bedsore treatment, you may be able to recover some of your money in court. If you or a loved one developed those bedsores as a result of negligence in a nursing home, you may be able to hold the nursing home liable for their inaction. You may also be able to hold additional parties, such as staff members and medical professionals liable as well.
If you developed bedsores, read the following information to learn more about Maryland nursing home bedsore treatment cost.
Basic Treatments
The care a person receives for a bedsore depends on its severity. For a basic bedsore, cleaning and bandaging may be the only prescribed treatments. If the skin is unbroken, it can be washed and patted dry using water or a saline solution. Once this is done, the area will need to a barrier against infection and additional moisture. Gels, gauzes, and films can all be used to bandage bedsores.
Debridement, or the removal of dead skin, may also be required. This will prevent infections from spreading to the rest of the skin, bone, and muscle. Debridement is done by cutting out dead tissue or flushing the wound with water.
Additional Medical Interventions
If a bedsore requires extensive treatment, a physician may prescribe the following treatments:
Antibiotics to kill infection. Infected pressure sores may only be treated with oral or topical antibiotics.
Pain relievers. NSAIDs (nonsteroidal anti-inflammatory drugs) such as ibuprofen, aspirin, or naproxen sodium. These are often prescribed after the sore is cleaned and dressed.
Negative pressure therapy. This treatment involves using a vacuum-like device to clean a wound.
Healthy diet. The right foods and beverages can promote wound healing.
In some cases, especially cases in which the bedsore is large or penetrates the muscle or bone, surgery may be needed to reconstruct the affected bone and cover the wound.
Treatment Related Expenses
While there is no way to predict the actual Maryland nursing home bedsore treatment cost, it is known to be expensive. Doctor visits, surgical treatments, and prescription drugs can all add up over time, and even with health insurance, treatment can amount to thousands of dollars. Severe bedsores can cause medical complications such as cellulitis and sepsis, which require additional medical treatment and hospitalization. Such conditions often require the expertise of numerous medical specialists.
If a person develops a permanent injury as the result of bedsores, they may need ongoing medical care. They may even need to be moved to a more suitable facility. If this occurs, patients and their loved ones may need to spend hundreds of thousands of dollars over time. Such amounts can easily cause financial strain, even for patients who are relatively well off.
Learn More About the Maryland Nursing Home Bedsore Treatment Cost
Bedsores can be difficult to manage, for both patients and medical professionals, and no one should be forced to pay for an injury they are not responsible for. If your bedsores are a result of nursing home negligence, you may be able to recoup some of the money you spent on treatment in a civil court.
With the help of an experienced attorney, it may be possible to hold the home responsible for your care liable. Learn more about the Maryland nursing home bedsore treatment cost from an attorney now.