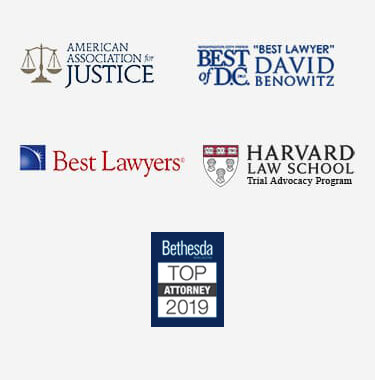 St. Mary's County Personal Injury Lawyer
A personal injury claim arises when a person suffers injuries that affect their mental or physical well-being due to the negligent actions or conduct of some other party. Although these types of actions may occur quite frequently, it can be fairly difficult for a plaintiff to prove negligence on the part of the defendant adequately. Unfortunately, if the plaintiff to a personal injury claim is unable to successfully establish the defendant was negligent or that their negligence is what was the cause of their injuries, they may not recover compensation from that party.
If you were recently injured in an accident as a result. Of someone else's negligence and have suffered egregious losses as a result, you could seek to recover monetary damages from an at-fault party. However, to do so effectively, those wishing to file a personal injury claim against the negligent party responsible should consult a St. Mary's County personal injury lawyer before initiating their claim.
Personal Injury Tort Law in St. Mary's County
In St. Mary's County, the most important personal injury law is, arguably, the statute of limitations imposed on such claims under Maryland state law. According to Maryland Courts and Judicial Proceedings Code Annotated § 5-101, generally, an injured party will have three years from the date of the suffering of their injuries to file a claim against the wrongful party responsible. It is important to note that the statute of limitations to file a personal injury claim may vary depending on the type of claim the injured party wishes to bring (e.g., a personal injury claim for medical malpractice).
Additionally, it is crucial for injured parties to understand the limitations that a court may place on the damages they may recover. For example, under Md. Code Ann., Cts. & Jud. Proc. § 3-1402, if a court determines that an injured party is partially responsible for their injuries, they may be barred from recovery entirely under Maryland's pure contributory negligence law. Under this law, even if an injured party's percentage of fault is as low as only one percent, they may not obtain any financial compensation for their losses.
Common Types of Civil Injury Cases
While there are many ways a personal injury could be sustained, there are certain accidents and incidents in which personal injuries are more frequently sustained than others. Some of the more common personal injury claims typically arise from the following:
Slip and falls
Motor vehicle collisions
Premises liability claims (i.e., accidents that occur on another's property)
Product liability claims (i.e., consumer exposure to defective product)
Dog bites
Medical malpractice
Though these may be the more common occurrences in which personal injuries are sustained, they are not the only kind. If a person incurs an accidental injury and is uncertain as to whether they have a viable personal injury claim through which to seek financial compensation, they may be able to receive assistance with their claim by consulting a knowledgeable personal injury attorney in their area.
Call to Schedule a Meeting with a St. Mary's County Personal Injury Attorney
Personal injury claims are some of the more frequently arising legal claims but are also some of the more difficult and complex to pursue. Although some personal injury cases may be easier to pursue than others, there are also cases in which those who suffer severe personal injuries struggle tremendously to get any compensation for their losses.
If you are suffering from accidental injuries at the hands of another's negligence, you may need to obtain legal representation to pursue your injury claim effectively. To determine whether your case may be viably pursued, call today to arrange a meeting with a qualified St. Mary's County personal injury lawyer.